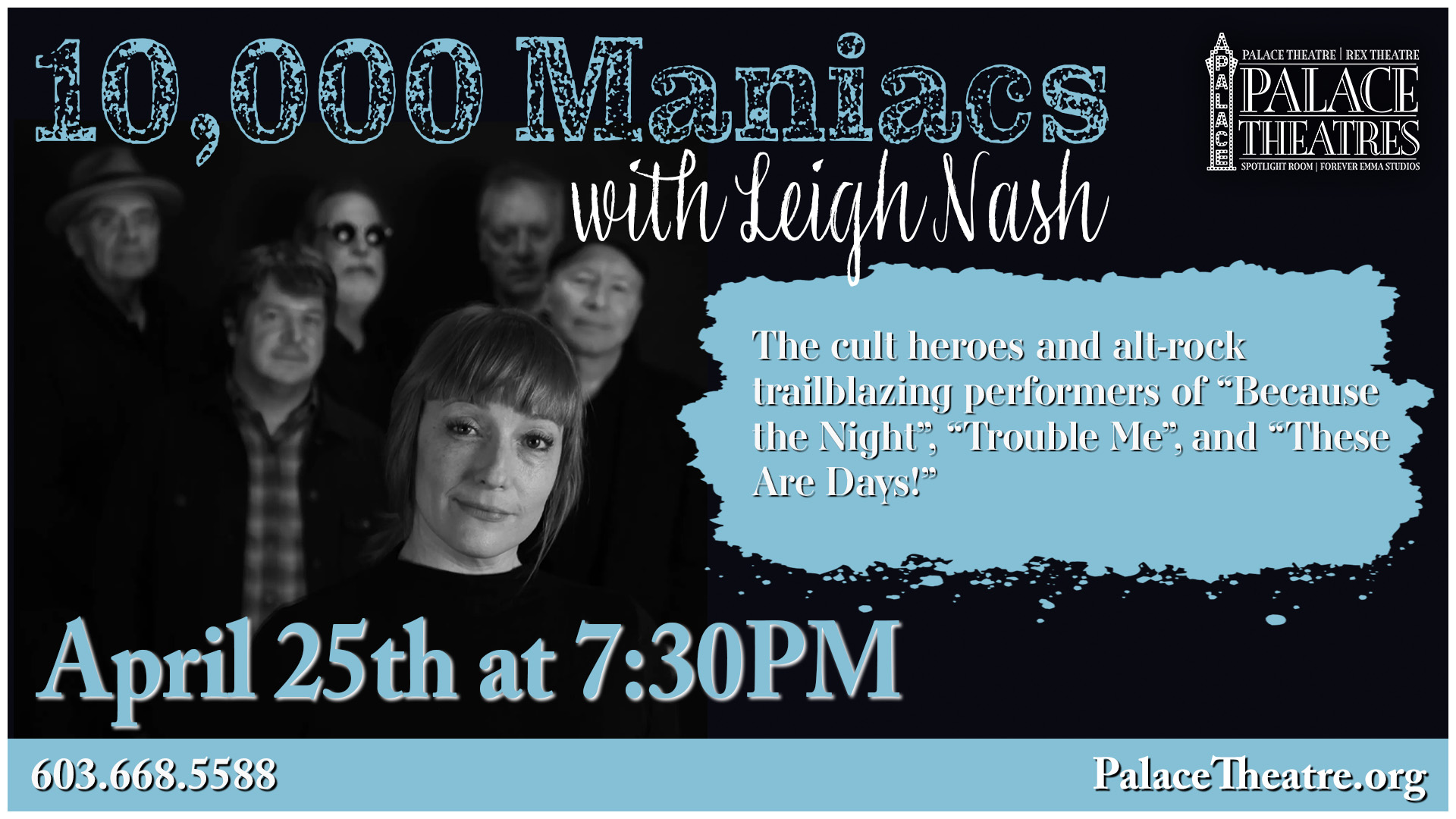 10,000 Maniacs with Leigh Nash
Together now for more than four decades, 10,000 Maniacs remain one of America's most beloved independent bands. They've been cult heroes, mainstream stars and alt-rock trailblazers. Through it all the creative core of the band remains, along with its trademarks of eclectic music and poetic lyrics.
In 2023 the band is excited to welcome two new friends into the lineup, two faces fresh yet familiar. Lead singer Leigh Nash and guitarist Matt Slocum are both founding members of Sixpence None the Richer, the Texas-bred band well known for its cover of the La's "There She Goes" and its original smash hit, "Kiss Me."
Leigh and Matt join a band that still includes two-thirds of its original lineup. Bassist Steven Gustafson and keyboardist Dennis Drew cofounded 10,000 Maniacs in 1981, drummer Jerry Augustyniak came along shortly afterward, and founding guitarist/singer John Lombardo, who'd never completely left the picture, was welcomed back fulltime in 2015. All four have played a key role in the songwriting as well as the distinctive instrumental sound.