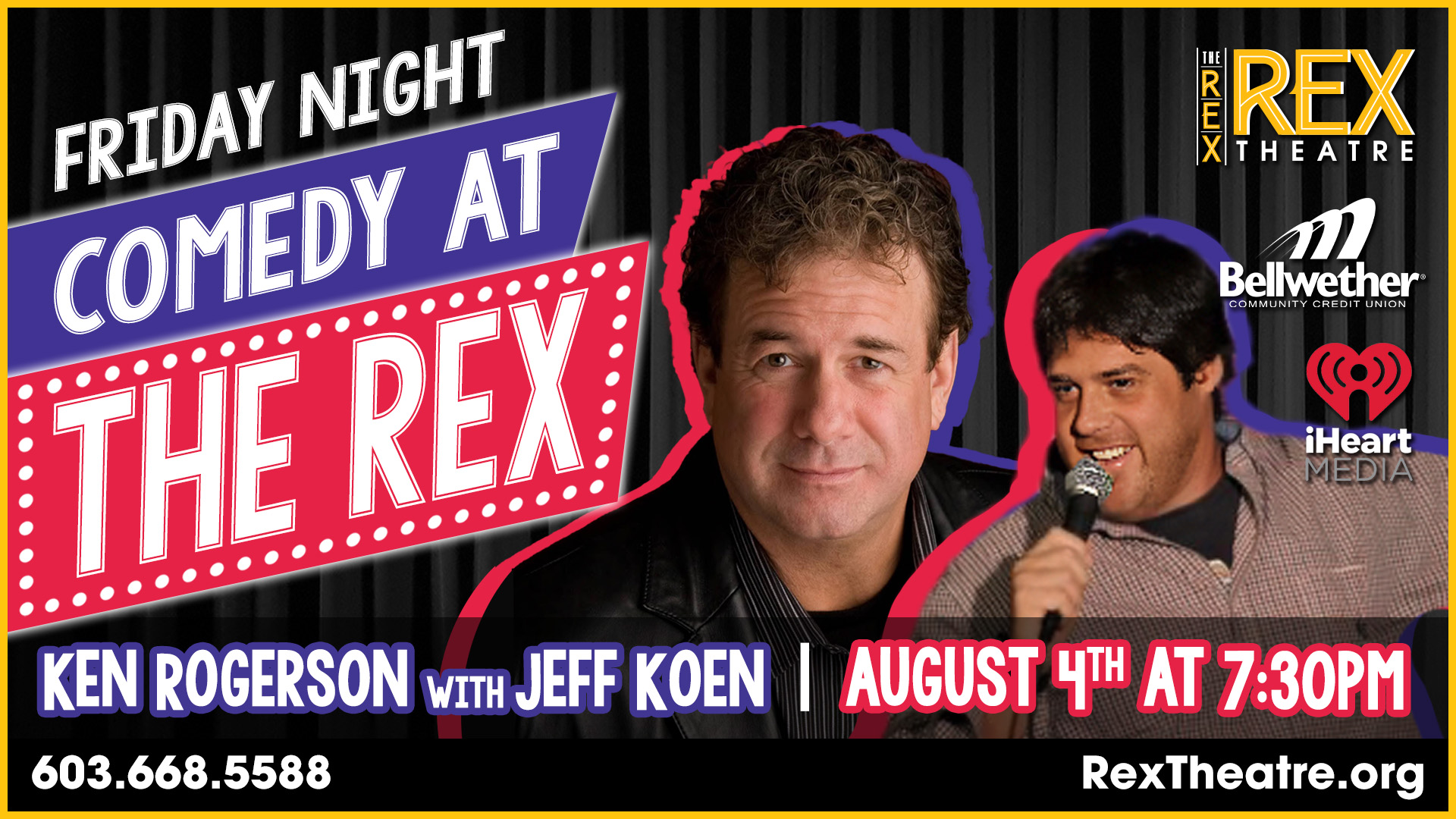 Comedy at the Rex with Ken Rogerson and Jeff Koen
KEN ROGERSON "The funniest man you've never heard of," started his comedy career working the Chicago club circuit and at the famed Second City. After touring with the improvisational troupe The Comedy Rangers, Ken moved East and became a central part of the historic '80's Boston comedy scene of the as documented in the film When Stand Up Stood Out. There, he honed his standup act to a fine edge "…sharp enough to cut the head off a rabbit at thirty yards." Still rocking it, Ken is now all over the internet, where you'll find clips from his Dry Bar special, Way North of 40 which total over a million views, and he can also be heard on Sirius XM, Pandora, and Spotify as part of The Best of Boston Vol II alongside some of Boston's best!
JEFF KOEN is a comedian and actor who stars in the independent film Heavy Times. Released in 2011, the film has earned him fans all over the world, some of which write to his Facebook page and ask if they can stay at his house when they visit the United States. Jeff tours extensively with Comedian Juston McKinney.