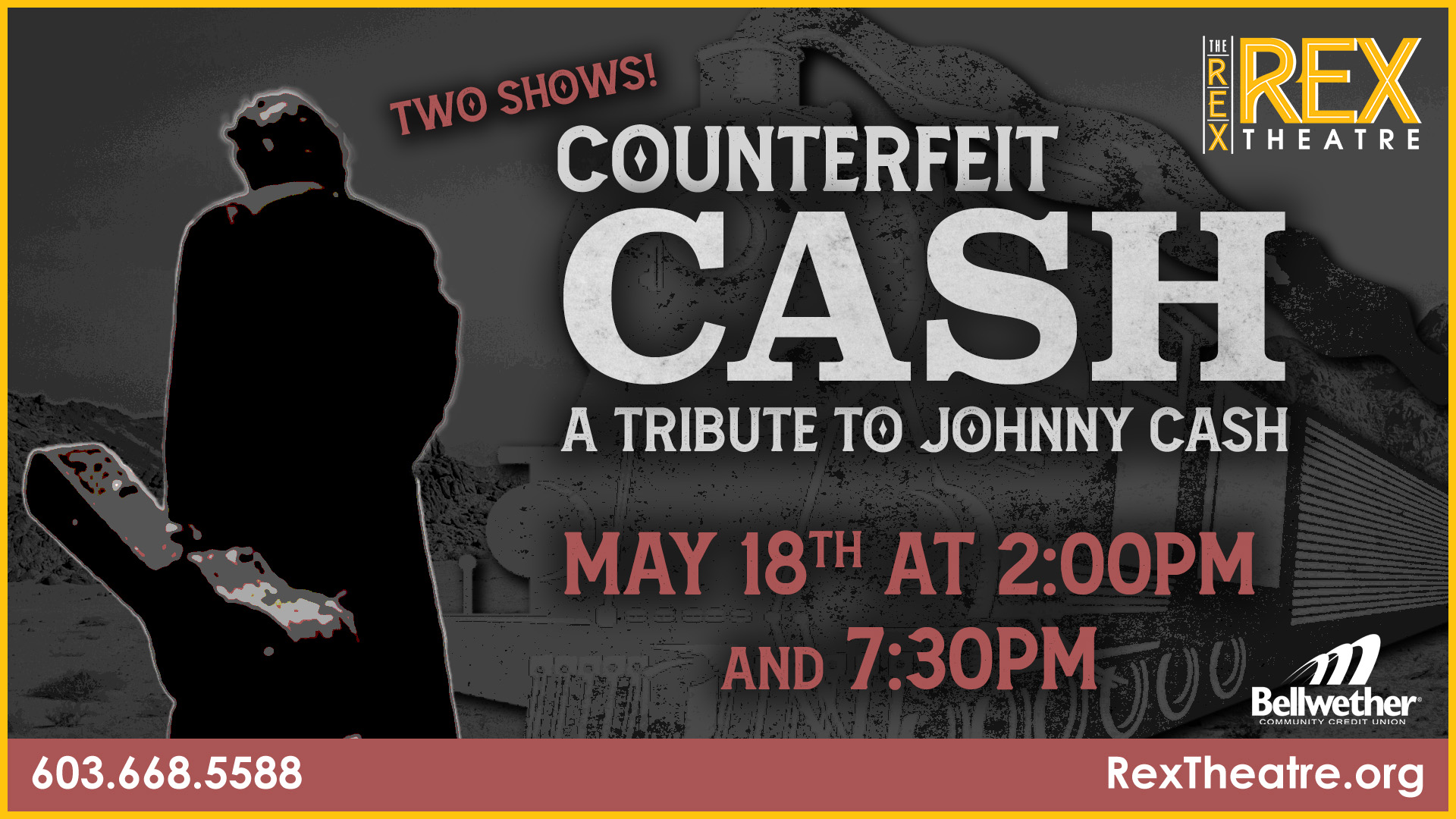 Counterfeit Cash: A Tribute To Johnny Cash
Back by Popular Demand and Fresh from their new Johnny Cash Tribute Album recorded at The Legendary Sun Records Studio. With a Sold out 2023 REX Theatre Show.
Johnny Cash Tribute – Counterfeit Cash and Friends such as Hank Williams and Patsy Cline tributes
Being Influenced by Johnny Cash in younger years listening to the great lyrics of the "Man in Black" and the story that they told Rodney Brunelle with his Johnny Cash voice decided to be his mission In life to keep the stories of Johnny Cash going.. You will swear " CASH " is in the house….
Johnny Cash Tribute with songs like Ring of Fire, Folsom Prison Blues and Hurt have a big influence on us all. What you would expect to influence a Johnny Cash Tribute artists or a Johnny Cash Tribute Band. To make it a special event add in a Patsy Cline Tribute to the show..