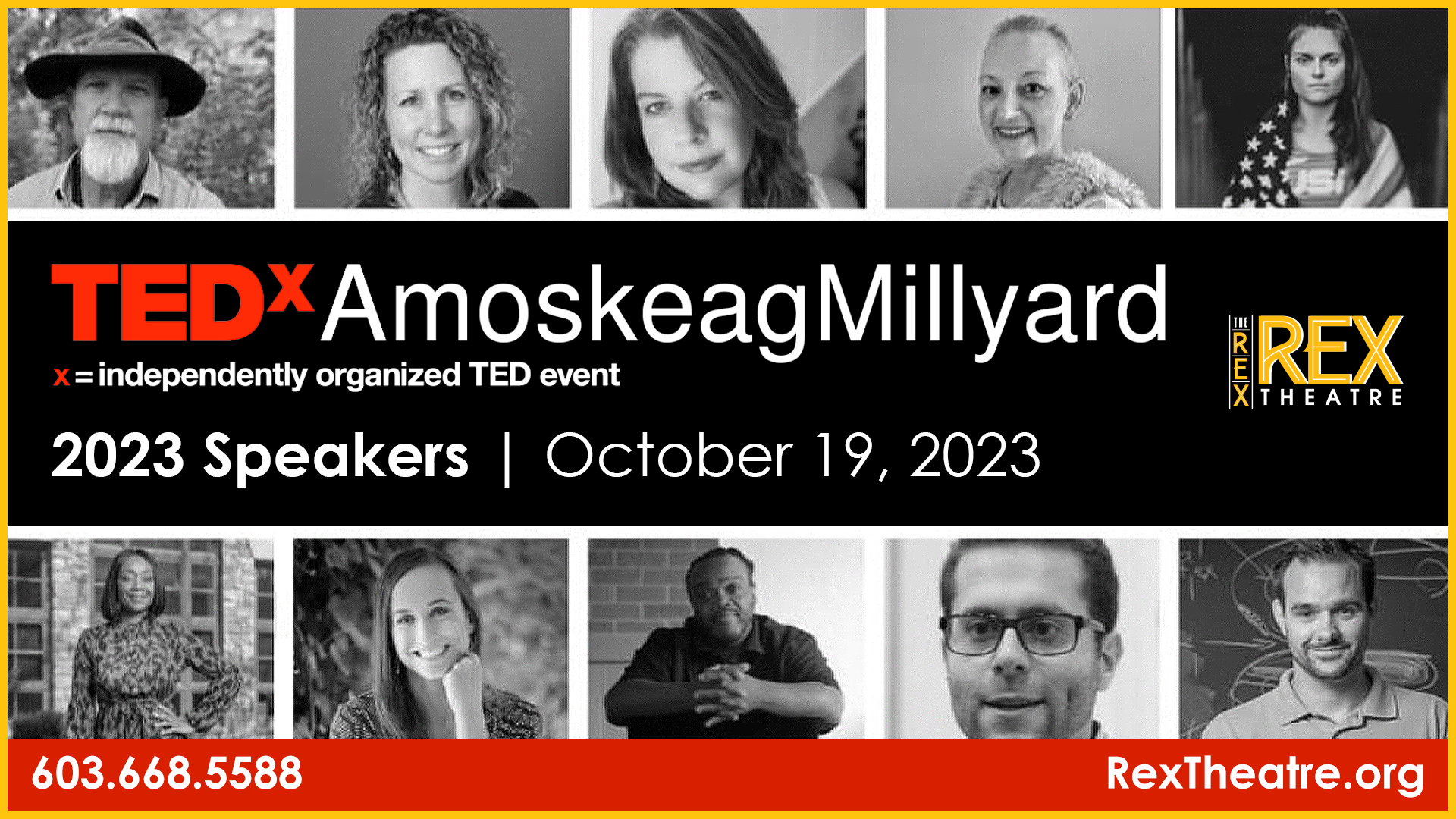 TEDX Amoskeag Millyard
An Unforgettable Afternoon: TEDx Talks return to the heart of Downtown Manchester! Manchester's very own live TEDx event, TEDxAmoskeagMillyard, returns October 19. Join us downtown for an afternoon filled with compelling stories and thought-provoking ideas you'll be talking about for years to come. The lineup includes writers, researchers, entrepreneurs, a Paralympian, and well, you get the idea. They're all fighters, survivors, thought leaders, and agents of change.
Our theme this year is Here & Now. If the past couple of years have taught us anything, it's that we need to appreciate the moment we're in. For that matter, if we're going to face the future, the changes have to begin now. We have ignored too many things for too long. In short, we must do it all: reckon with our past, celebrate this moment, and look ahead to the world we want to build. Join us for ten personal, intimate stories that will change how you see yourself and the world. It's an afternoon you won't want to miss.
This event is sold out. If you missed out on tickets, sign up at the waitlist below for a chance to win a pair of tickets!
https://www.tedxamoskeagmillyard.com/