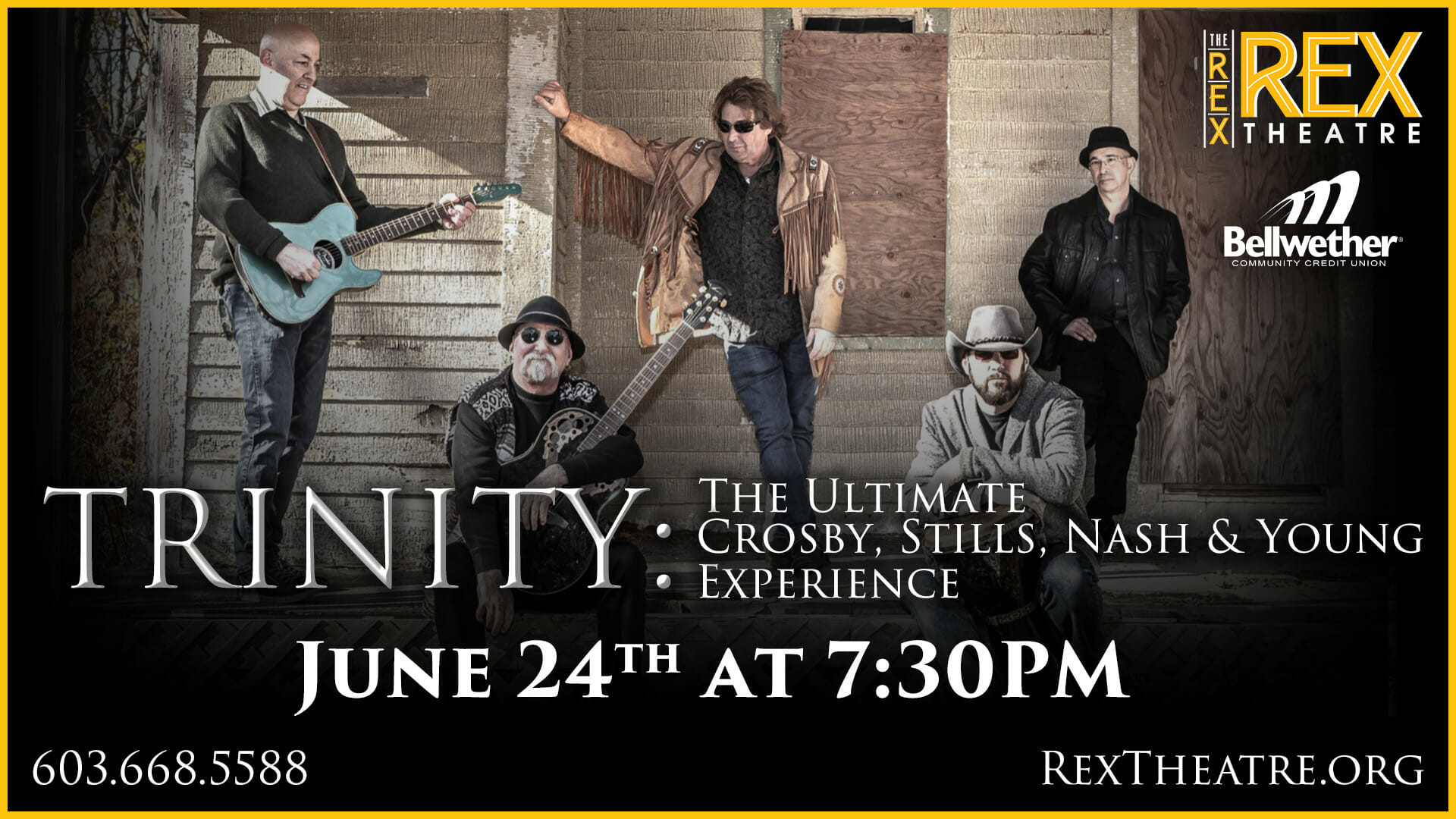 Trinity: The Ultimate Crosby Stills Nash & Young Experience
5 musicians performing the music and telling the tales of one of the first "Super Group's" ever formed – Crosby, Stills, Nash and Young. Playing all of CSNY's classic hits, along with songs from the individual members catalogs, you will be transported back to a time of peace and protest… when harmonies and lyrics mattered. Back to the "Golden Age" of classic rock!
With soaring vocal harmonies, intricate guitar work, piano/keyboards and a driving rhythm section, TRINITY is a powerhouse unlike any other act of its kind. A show to behold!