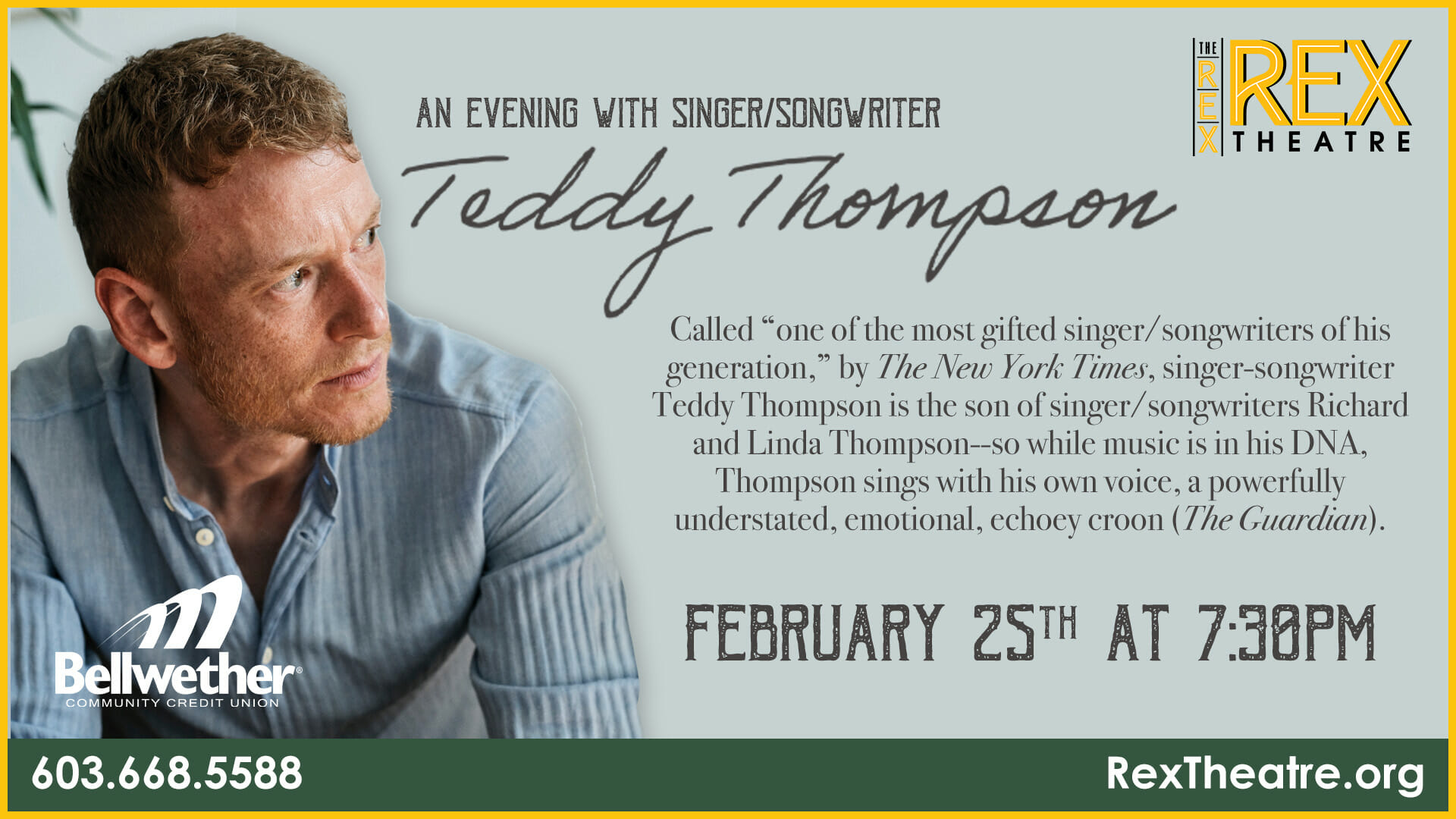 An Evening with Singer/Songwriter Teddy Thompson
Called "one of the most gifted singer-songwriters of his generation," by The New York Times, singer-songwriter Teddy Thompson is a native Englishman who has adopted New York City as his home; famously the son of singer-songwriters Richard and Linda Thompson, he emigrated to the States almost twenty years ago, barely out of his teens, to embark on a career of his own.
He was heavily influenced not by folk music but by such artists as Buddy Holly, Chuck Berry, Elvis Presley, and the Everly Brothers. As NPR reported, "He has said he didn't listen to any music made after 1959 until he was 16. As a kid, he listened to early rock 'n' roll and country music exclusively." This resulted in a unique voice that is at once rock and country, then pop and folk.
While music is in his DNA, Thompson sings with his own voice, a powerfully understated, emotional, echoey croon. (The Guardian)