Celebrate the performing arts in our beautiful 834-seat historic theatre.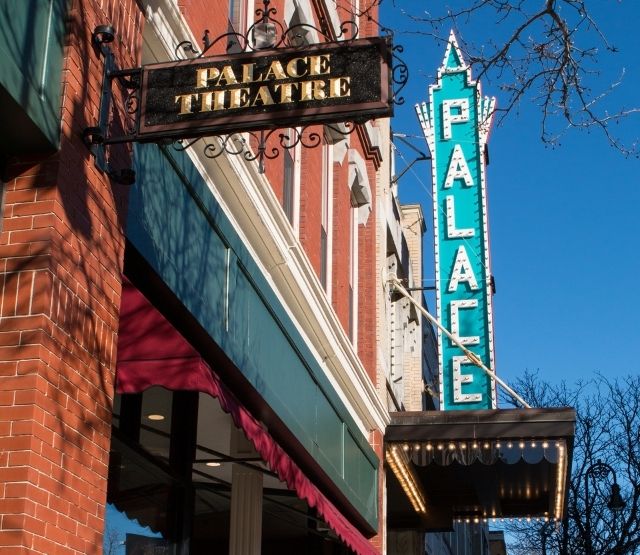 The Palace Theatre is a non-profit performing arts center that hosts its own professional company, youth, and teen programs as well as presenting acts. We are committed to achieving our mission through preserving the historic facilities of the theatre, responding creatively to the cultural and entertainment needs of the community, and governing in a fiscally responsible and strategic manner.
Our beautiful 834-seat theatre is the only one of its kind in this area and the staff who work here are committed to preserving it. All administrative offices are located adjacent to the theatre, including two large dance studios used by all performers of The Palace Theatre.
FIND AN EVENT AT THE PALACE
Check out the variety of live events happening at the Palace, Rex, and Spotlight Room using our new calendar feature!
The Best Seat in the House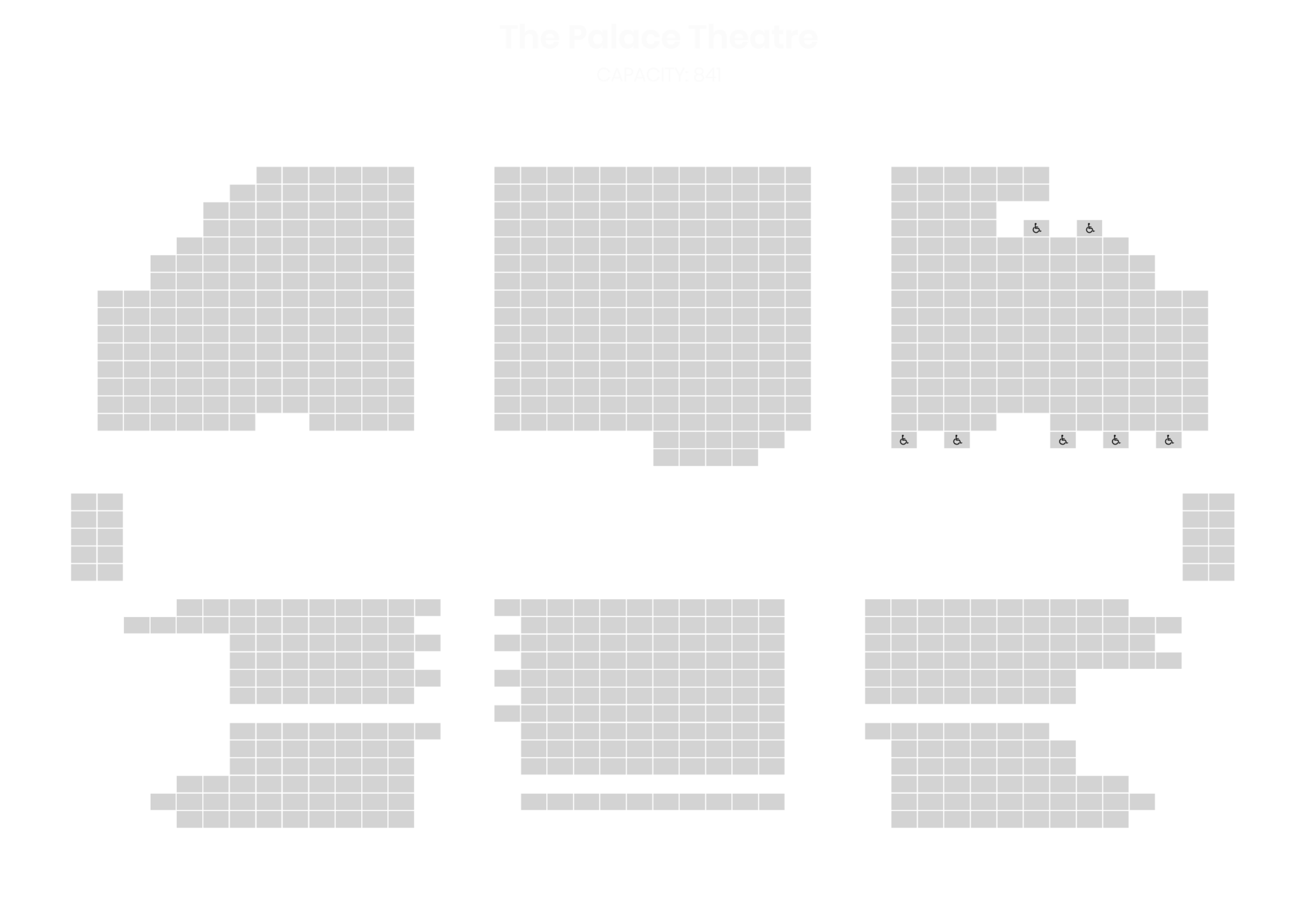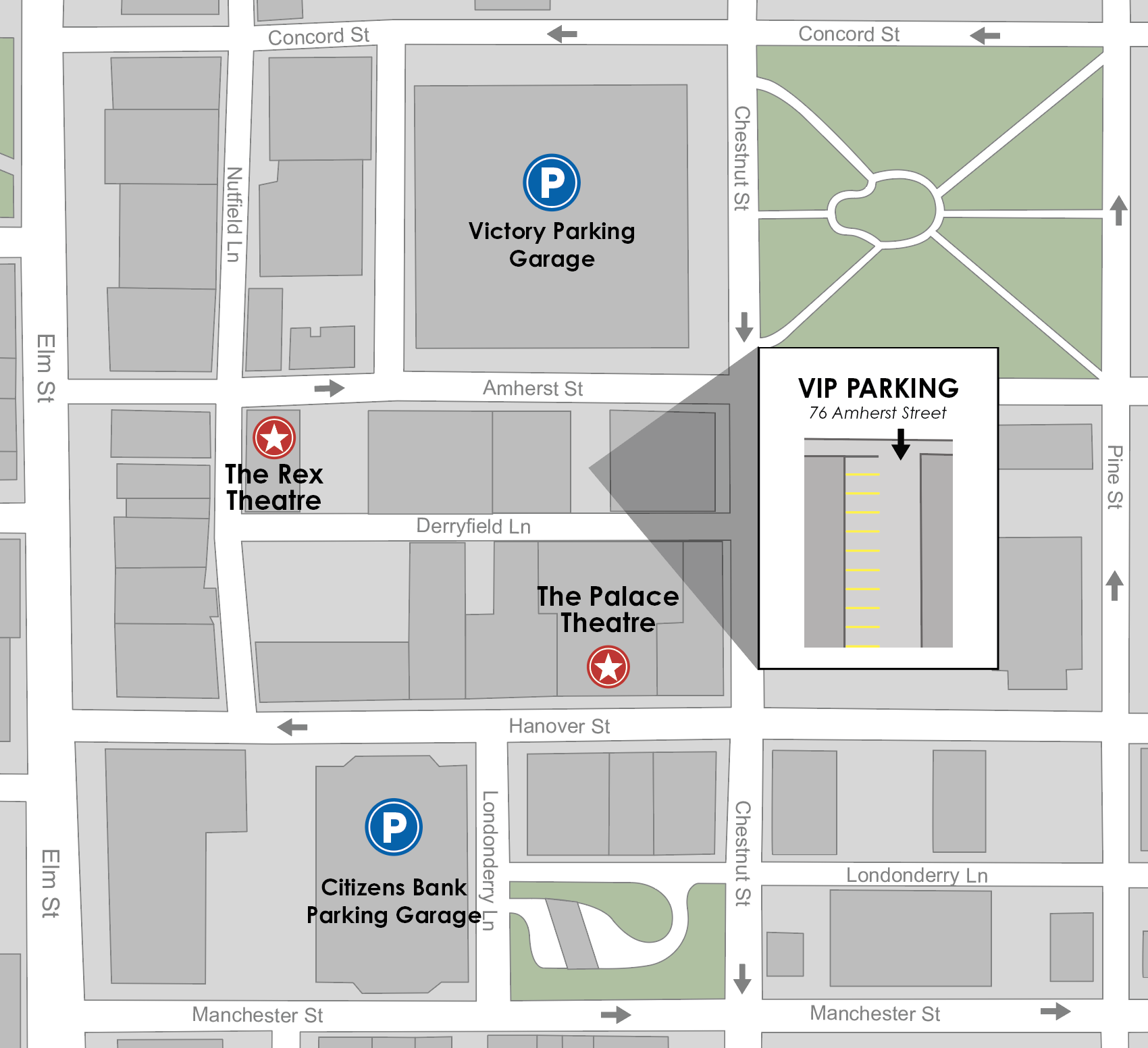 VICTORY PARKING GARAGE
The Victory Parking Garage is city-owned.
Procedure for parking meters:
1. Find available space and remember your space number
2. Walk to street level corner stairwell or front of office location and find pay by space meter
3. Follow instructions on meter (coins and credit only, no dollar bills) @0.75 hour / max of $6.00
4. Please remember to pay before leaving garage.
Note: Parking is free after 8PM on Fridays, and on weekends and Holidays.
VIP PARKING LOT
Limited spots available. To reserve your spot, click here.
The Palace Theatres has acquired the parking lot at 77 Amherst St and theatre patrons may now reserve a parking spot when attending a show. The lot opens 90 minutes before show time and closes 30 minutes after the show ends. The parking reservation times will be listed on the reservation ticket. 
VIP parking patrons will be able to enter the Palace Theatre through the back via the red "Star Door", only a few feet from the parking lot. *Please note – this entrance has stairs. VIP parking is not recommended for those requiring handicap access.
Note: Once purchased, your ticket must be presented in order to enter the parking lot at 77 Amherst St. 
Parking is only allowed during the times listed on the ticket. Violators will be towed and future parking privileges denied.
CITIZENS BANK PARKING LOT
The Citizens Bank parking lot next to the Palace is now privately owned and managed, and charges fees that are not associated with the Palace Theatre.
Note: Only credit cards will be accepted as a mode of payment
ON STREET PARKING
On-street parking is typically $0.75 an hour. Be aware that some on-street parking meters have a two-hour limit. Read meters for specific details and applicable hours.
Note: On-street parking is free after 8PM on Fridays and all day on weekends and Holidays.