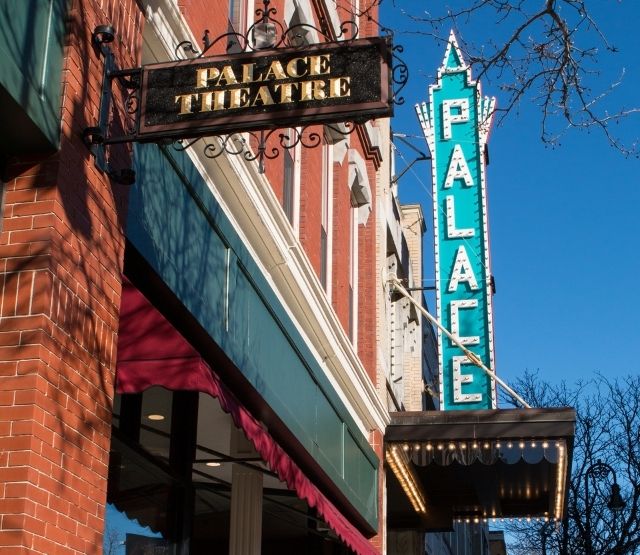 The Palace Theatre is a non-profit performing arts center that hosts its own professional company, youth, and teen programs as well as presenting acts. We are committed to achieving our mission through preserving the historic facilities of the theatre, responding creatively to the cultural and entertainment needs of the community, and governing in a fiscally responsible and strategic manner.
Our beautiful 834-seat theatre is the only one of its kind in this area and the staff who work here are committed to preserving it. All administrative offices are located adjacent to the theatre, including two large dance studios used by all performers of The Palace Theatre.
The mission of the Palace Theatre Trust is to enrich the region's cultural life and serve as a community resource through its stewardship of the historic Palace Theatre. It does so by providing a broad range of live, high quality, professional and community performances, as well as educational opportunities for performers and audiences of all ages.
Community support of our beloved theatres is so important and appreciated. Through the generosity of our community, the Theatres have remained a staple in our community for more than 100 years.
We rely on our community network to help us fulfill our mission of keeping the arts alive.
Palace Community
Our esteemed leaders, employees, and dedicated volunteers!
Job & Volunteer Opportunities
Bring your creative spirit to the Palace community!
Eat & Stay
Enjoy dining at one of our fabulous local restaurants, and be sure to check out local accomodations for an overnight stay!
FAQs
Have a question? Check out our frequently asked questions for an answer!
Usher/Volunteer Log-In
Please click the button to log in to the Volunteer Information Center