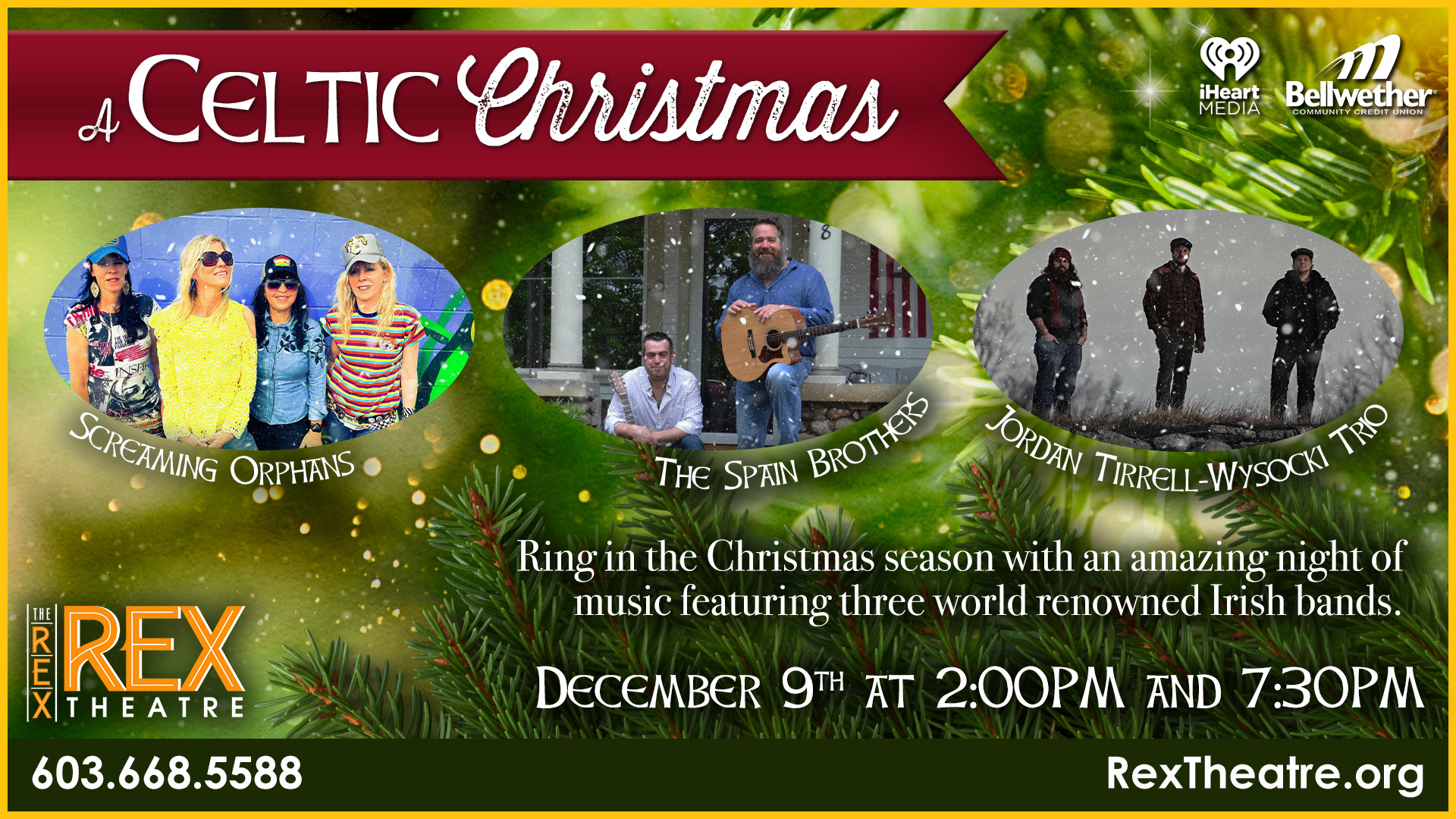 A Celtic Christmas
Join us as we ring in the Christmas season with an amazing night of music featuring 3 world-renowned Irish bands
Screaming Orphans – A Pop and folk band from Bundoran, County Donegal, Ireland. The band consists of the four Diver sisters – Joan, Angela, Gràinne, and Marie Thérèse. The group combines their own original melodic old-school pop songs with a modern take on traditional Irish music and song, inherited from their family roots.
The Spain Brothers – Liam and Mickey Spain are second-generation singer/songwriters from the mill town of Manchester, NH. They grew up in a household steeped in folk music and musicians. Their father, Mike Spain, was a well-known folk singer performing Irish and American Folk songs throughout the New England area. Mike, not only inspired the boys to perform, but he introduced them to the work of a myriad of artists and educated them on the folk song tradition and its importance in society.
The Jordan Tirrell-Wysocki Trio – Putting a fresh spin on traditional Celtic music, the Jordan TW Trio delivers a dynamic show full of lively fiddle tunes, haunting airs, and classic sing-alongs. For over a decade, fiddler/singer Jordan Tirrell-Wysocki, guitarist Matthew Jensen and bassist Chris Noyes have blended the music of Ireland and Scotland with their own original material, drawing on multiple genres to produce a unique sound that has been described as "brisk, lean and exceedingly lovely" by Boston Irish Reporter.