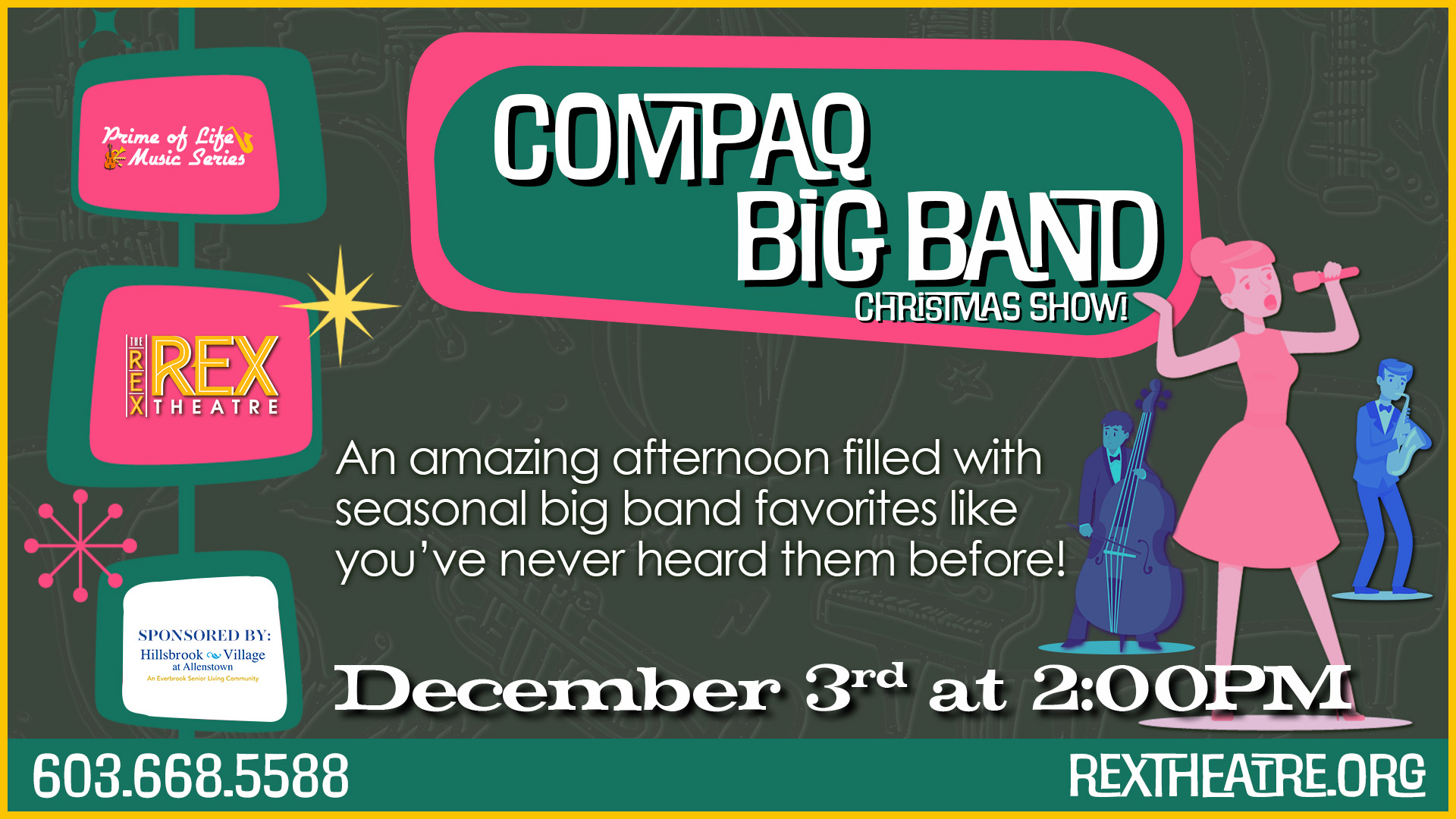 Compaq Big Band Christmas Show
Part of The Prime of Life Music Series
'A Christmas Carol' and 'The Nutcracker' ballet are timeless New England seasonal classics at Palace Theatre, but this year a spectacular new holiday event will take place in Manchester when the exciting 19-piece Compaq Big Band is featured in concert at Rex Theatre. It will be an amazing afternoon filled with seasonal Big Band favorites like you've never heard them before – powerful, inspirational, and just plain fun.
The band features the power of 14 horns, a cookin' rhythm section, and an amazing jazz vocalist knock the classic American Songbook and all the Christmas Favorites with high-energy arrangements from legendary big band names such Count Basie, Tom Kubis, Sammy Nestico, Dave Metzger, and John Clayton. And there will be plenty of vocal arrangements, too, as performed by Ella Fitzgerald, Diana Krall, Linda Eder, Mariah Carey, and much more.
The Compaq Big Band is one of the longest continuously large-format jazz ensembles in New England.