COVID-19 Patron Safety Guidelines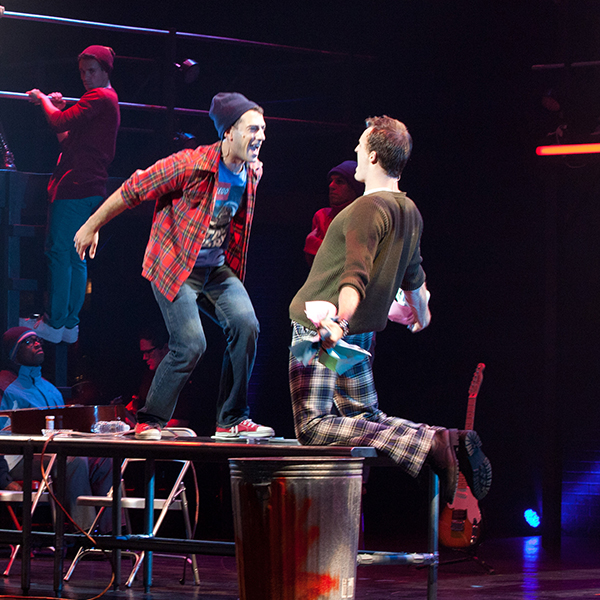 The Palace Theatre is working with our community to ensure a comfortable and enjoyable experience for all. Currently:
All theatres are now open at full capacity.

Masks are recommended.

Cast meet and greets have been suspended at this time.

Plexiglass barriers are placed between staff and patrons at bars and box office.

Hand sanitizer stations are provided throughout the facility.
We appreciate your patience and understanding during this difficult time. Stay safe and stay healthy – see you soon!
How do I receive a gift card or new tickets to a show?
If you have already purchased tickets for a show that is now postponed:
– You will be able to redeem a Gift Card
OR  
– Get new tickets to a performance of your choosing through the Box Office.
Can I receive a refund instead of a gift card?
We are only issuing gift cards, no refunds.
When do I receive my gift card/new tickets?
Call the Box Office to redeem your gift cards/new tickets at 603-668-5588.
Do I need to bring my tickets to the Box Office to redeem a gift card or new tickets?
You do not need to bring your purchased tickets to the Box Office, just your full name.
If the show I had previously purchase tickets for is postponed, are my tickets still valid?
Tickets you have purchased to shows will be honored at the new, postponed date if the artist or show returns to The Palace.
What if the show is canceled?
If the artist or show does not return, you can still receive a gift card for any other performance.
Will I receive a hard copy of a gift card?
No. The Box Office will be issuing gift cards digitally through our online database. The credit is automatically applied to your account and you will not receive a hard copy or email.
How can I stay up-to-date on scheduling changes?
We will be updating our social media/website/email as we continue to reschedule shows.
We love bringing you the best in local and national arts and culture, but we can't do it without your continued support! Please consider supporting the Palace Theatres by purchasing tickets, gift certificates, donating, or becoming a member!
Ways to Support
A donation or sponsorship helps us bring you quality entertainment and enriches the community.
Become a Member
Enjoy season tickets and other benefits like behind-the-scenes access, discounts, and more!
Youth Theatre Campaign
Help us reach $1 million for youth theatre programs by donating to our Youth Theatre Campaign.
Palace Community
Check out our stellar staff, Board of Directors, Advisory Board, Ushers, and more!
A donation to the Palace Theatre not only supports the arts, it supports our community.