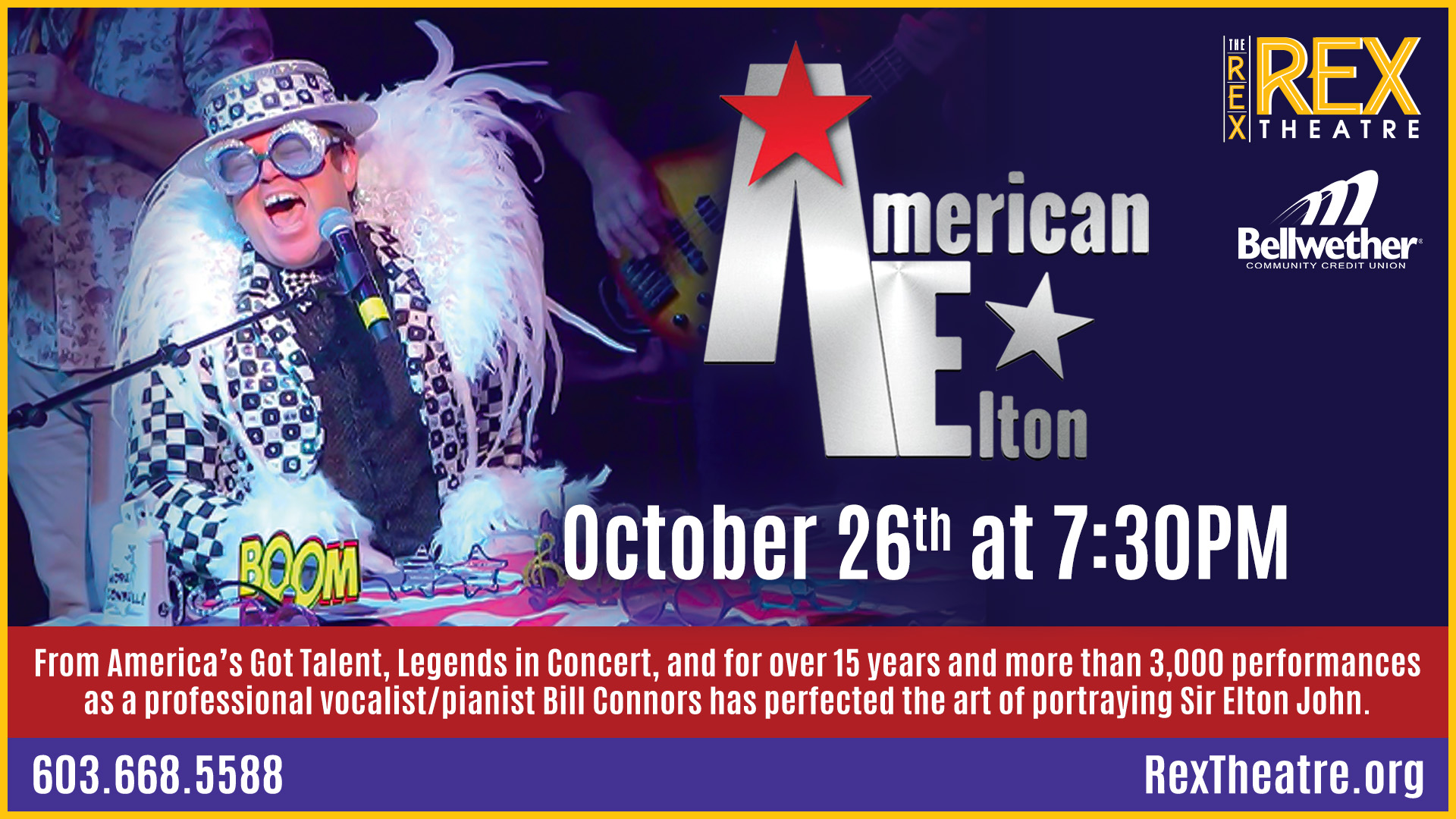 American Elton
From America's Got Talent, Legends in Concert, for over 15 years and more than 3000 performances as a professional vocalist/pianist Bill Connors has perfected the art of portraying Sir Elton John. Recently he has joined 'the Greatest Piano Men ' show which performs in Las Vegas, sports arenas, top venues, and concert halls across the country.
The mannerisms, voice inflections nuances, and style are carefully recreated. His show also features what can't be learned by impersonators: that uncanny resemblance to Captain Fantastic.
The costumes, the color, the fabulous showmanship, time-tested hit songs and audience interaction are all here, making American Elton the hottest ticket in town.