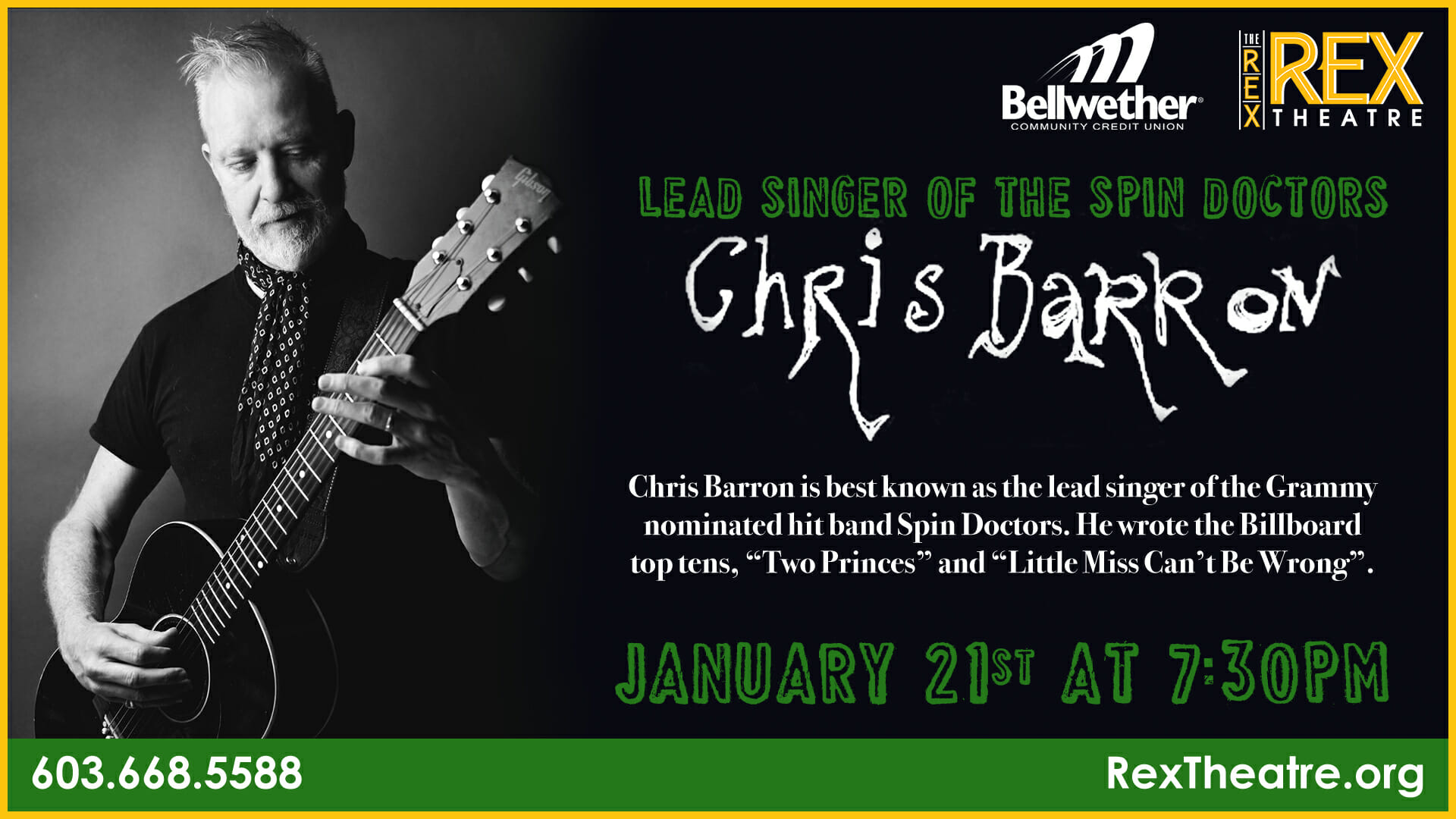 An Evening with Chris Barron
Chris Barron is best known as the lead singer of the Grammy nominated, Rolling Stone cover, hit band Spin Doctors. He wrote the Billboard top tens, "Two Princes" and "Little Miss Can't Be Wrong".
An accomplished guitar player, master songwriter, and virtuoso singer, a Chris Barron solo show is compelling, full of storytelling and raw musical power that is poignant, extremely amusing, and utterly satisfying.
"Chris Barron is the best songwriter of his generation. Think Robert Johnson meets Paul Simon with the epic lyric sensibility of Bob Dylan." -Charles Kirby