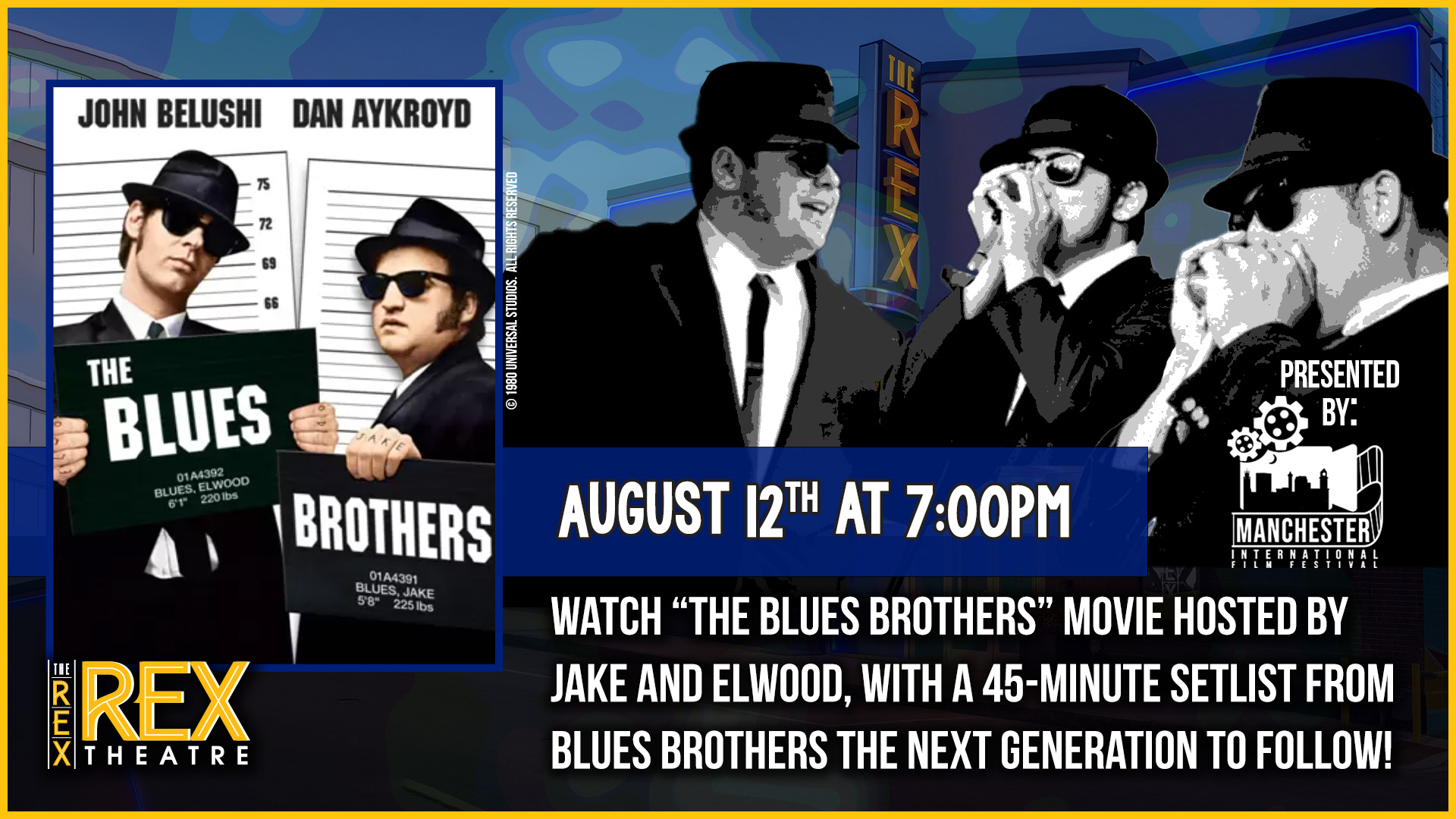 Blues Brothers (1980) with Live Band: Blues Brothers Next Generation
Closing Night Big Screen Classic & Live Blues Brothers Next Generation Band:
Join us for the Musical Cult Classic favorite The Blues Brothers: (1980) John Landis directs John Belushi (Animal House, Saturday Night Live) and Dan Aykroyd (Ghostbusters, Trading Places) in this musical cult favorite, as the brothers Jake and Elwood accept a "mission from God" aided only by their beloved Bluesmobile and a host of superstar cameos from Ray Charles, Aretha Franklin, James Brown, John Lee Hooker, and Cab Calloway.
Join us at The Rex Theatre, take Pictures with the New Hampshire Bluesmobile, See the movie, and see a special live musical performance starring The BLUES BROTHERS NEXT GENERATION BAND
Ticket includes movie, band, 3 Day Film Festival Pass. *excludes Kevin Pollak Event*
BLUES BROTHERS NEXT GENERATION
Blues Brothers Next Generation is New England's premier showband.
Join Jake and Elwood aka The Blues Brothers for an unforgettable night of the blues.
Blues Brothers the Next Generation are a 10-piece blues and soul band that plays homage to the original Blues Brothers – Jake and Elwood.
Blues Brothers the Next Generation play Classics Like "Rawhide", "Jailhouse Rock", "Shake a Tail Feather" and "Everybody needs somebody" with a full horn section!