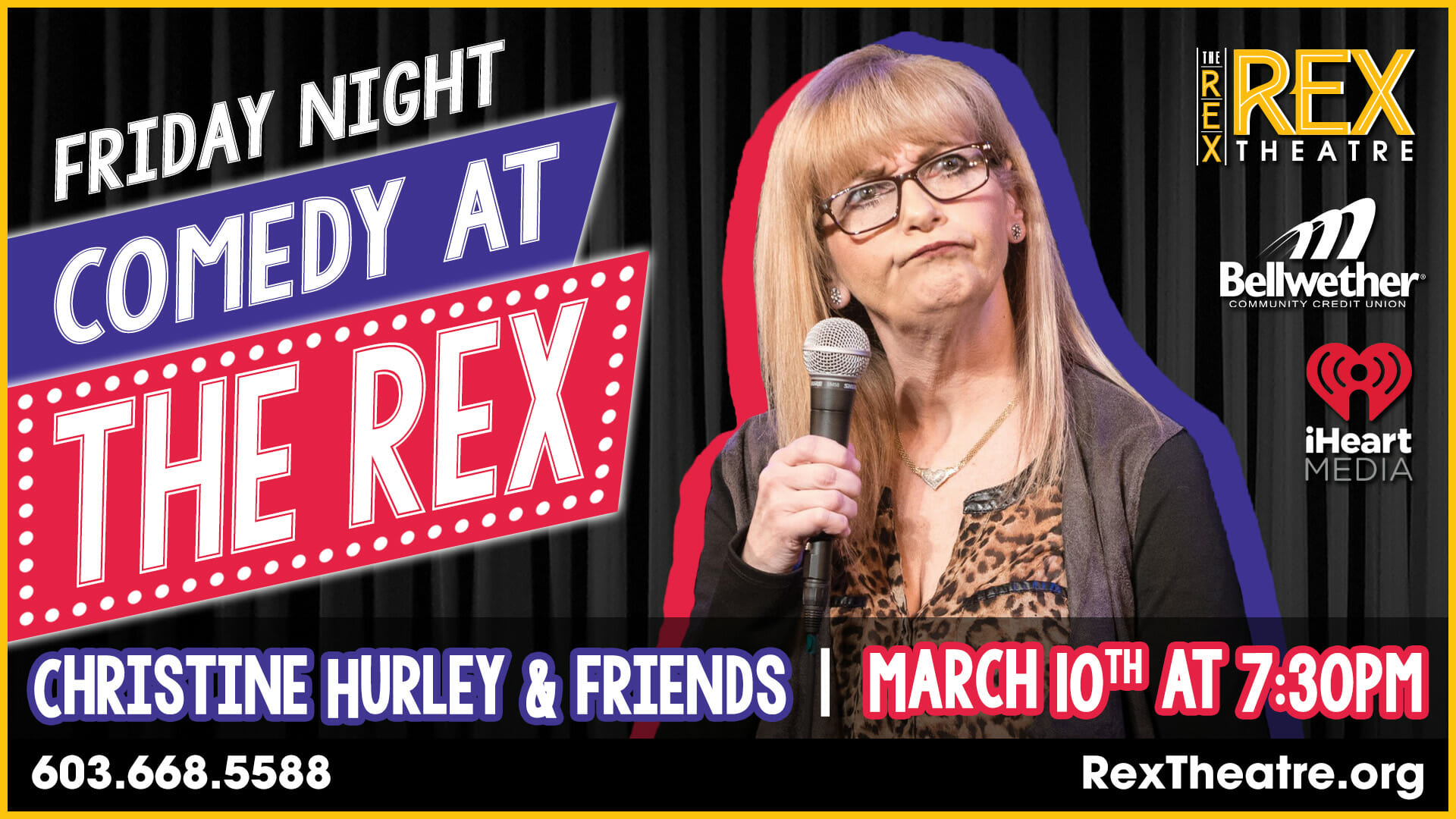 Comedy at the Rex with Christine Hurley and Friends
Christine Hurley loves what she does…making people laugh! Married to Jimmy Hurley and having five kids, Christine is never at a loss for comedic material.
Like any great comedian, Christine has an innate ability to see humor in "everyday" situations. For years, she entertained family, friends and neighbors in their kitchens, at barbeques and the grocery store aisles. The only difference now is she uses a microphone and a stage.