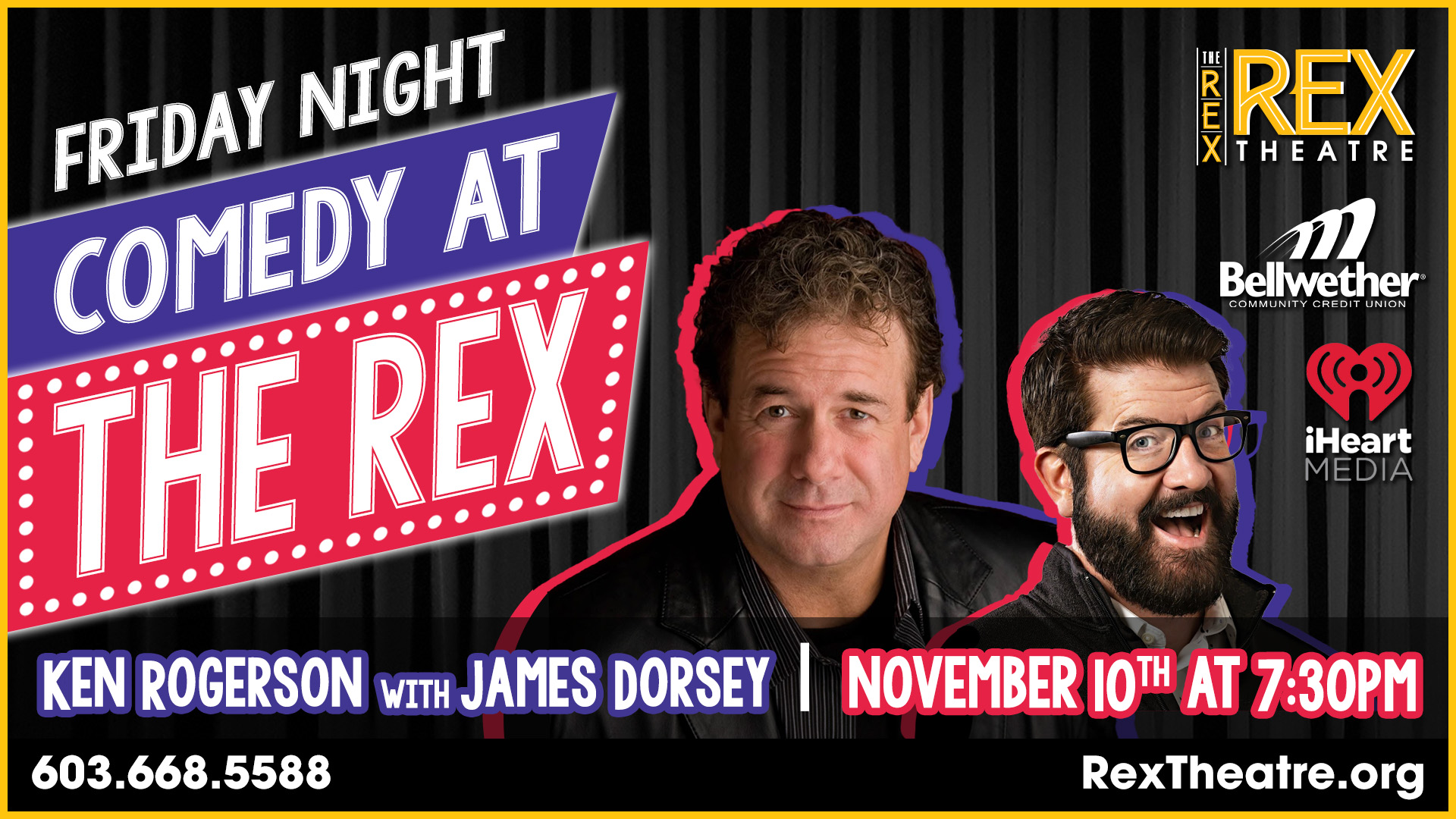 Comedy at the Rex with Ken Rogerson and James Dorsey
KEN ROGERSON, "The funniest man you've never heard of," started his comedy career working the Chicago club circuit and at the famed Second City. After touring with the improvisational troupe The Comedy Rangers, Ken moved East and became a central part of the historic '80's Boston comedy scene as documented in the film When Stand Up Stood Out.  
After receiving his first D- for conduct in the second grade, James Dorsey realized school was not his cup of tea and took his "disruptive in class" trademark to the stand-up stage and never looked back! He shares life experiences through high energy, witty act-outs, and facial expressions. His usage of imitations and characters is incredibly vivid and entertaining.