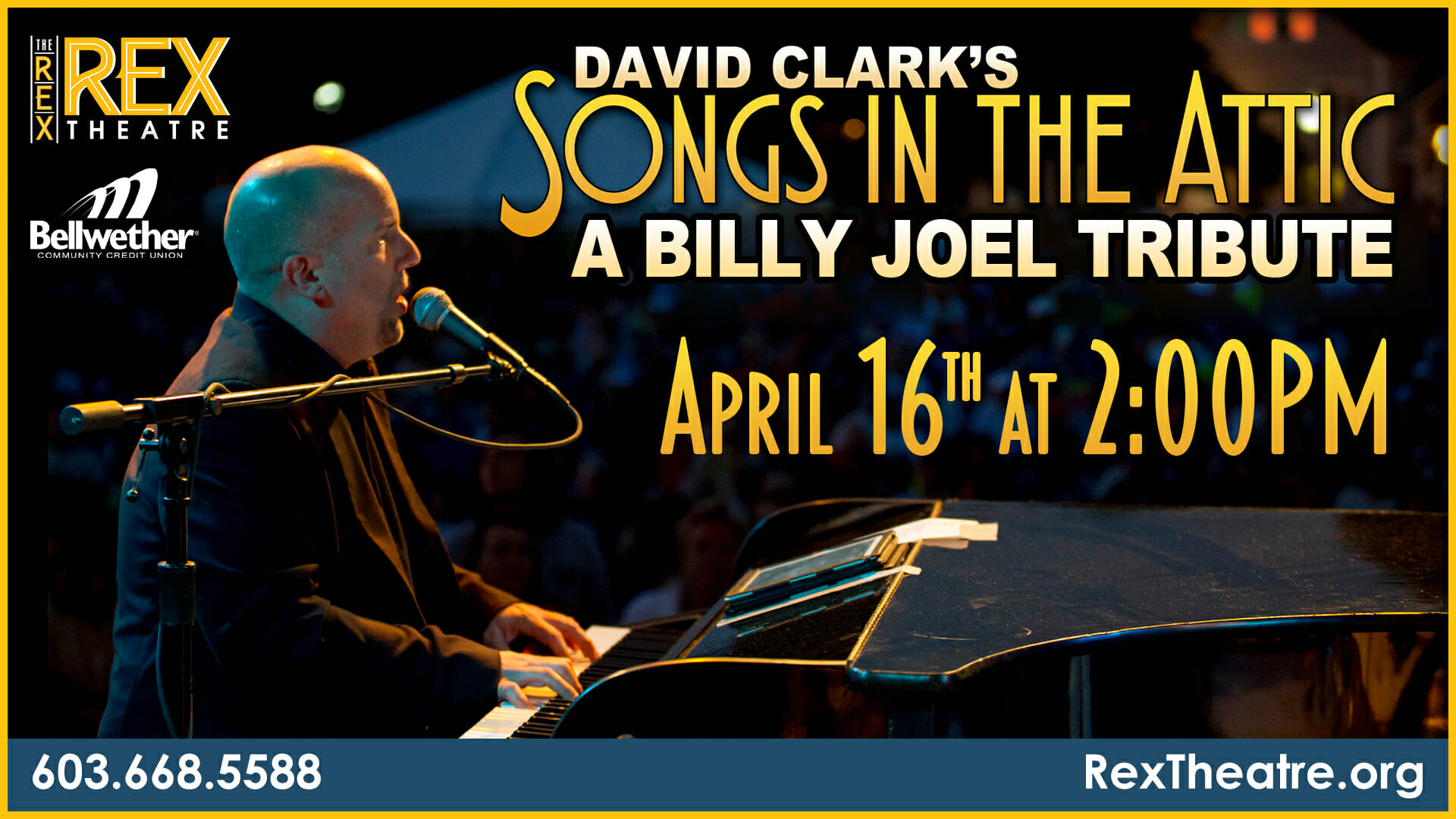 David Clark's Songs in the Attic
David Clark, vocalist for the tribute act 'Songs In The Attic", performs a special intimate solo vocal/piano concert featuring selections from the Billy Joel song book! Come prepared with your singing voices and your requests!
"Songs In The Attic" is a musical tribute conceived and presented with a tremendous amount of detail by Long Island veteran singer/piano player David Clark. He continues to gain notoriety with stunningly accurate piano playing, lead vocals, and an eerily similar stage look to the Piano Man himself while engaging the audience with wit and humor.