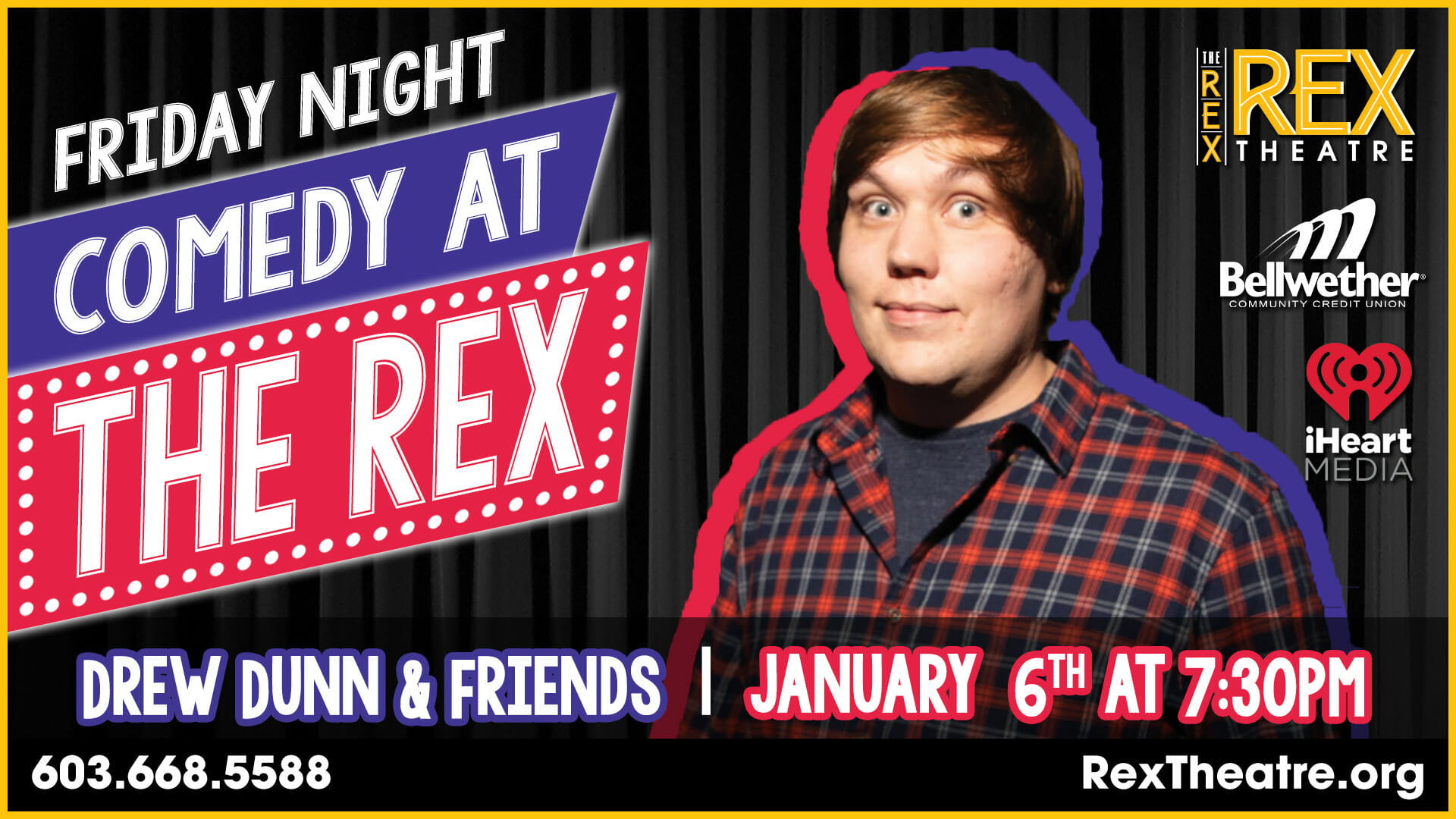 FNC: Drew Dunn and Friends!
Hottest Young Comics in New England Featuring NH's Own Drew Dunn!
Drew Dunn started performing comedy at the age of 21 and hasn't looked back since. This NH based comic quickly established himself as one of the nation's fastest rising comedians with his quick wit and unique point of view. He has been featured in comedy festivals across the country including the Johnny Carson Great American Comedy Festival as well as being named "Best of the Fest" in the 2017 Burbank Comedy Festival.