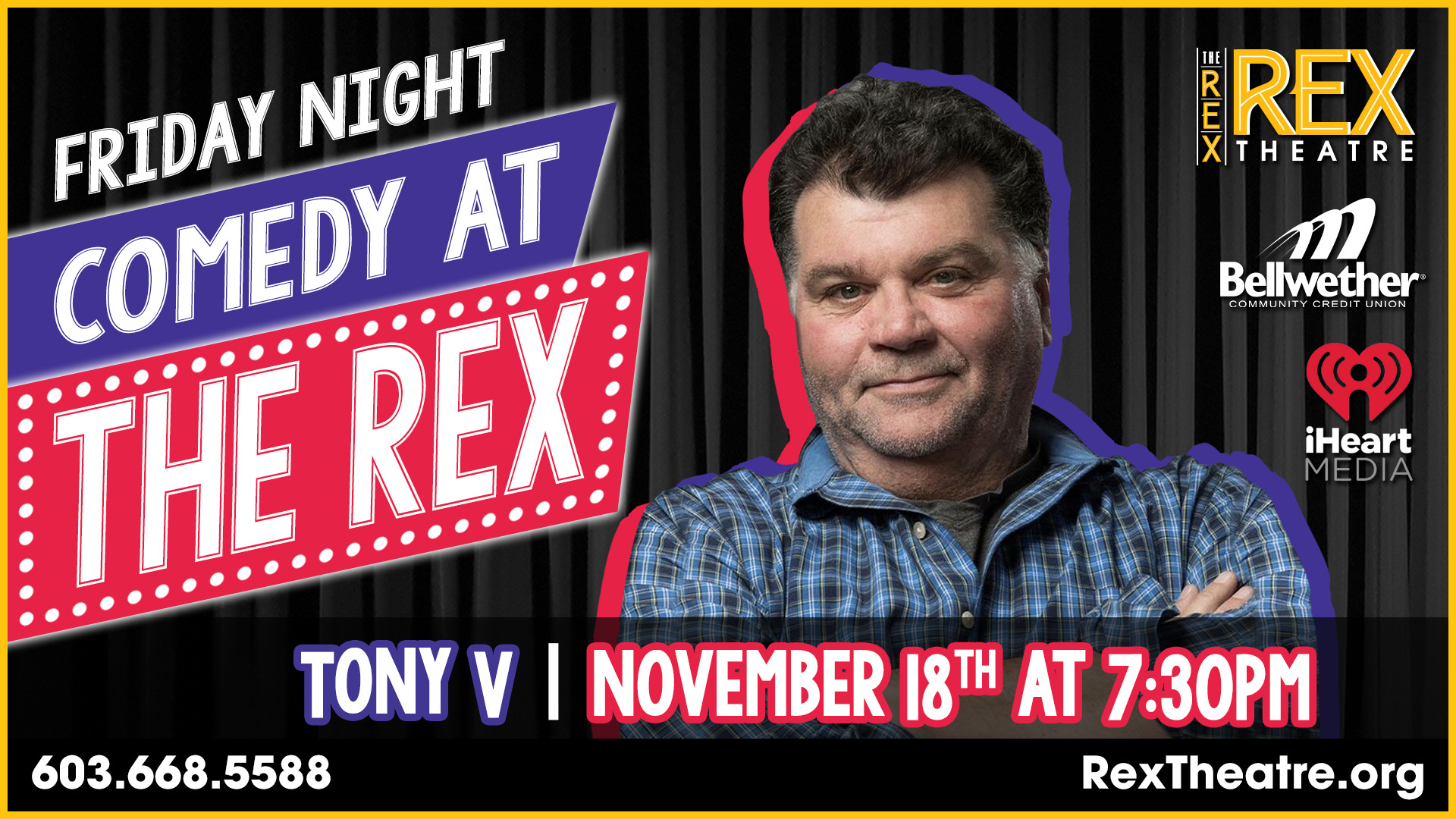 FNC: Tony V
Tony just opened for Bill Burr in front of 37,000 people at Fenway Park.
We are thrilled to have him back at the Rex Theatre!
Along with being a popular headliner at clubs and colleges all over the free world, Tony V has worked with Jay Leno, Dennis Miller, Bobcat Goldthwait, Steven Wright, Adam Sandler and countless other friends and nationally known acts. Tony has opened for Kenny Rogers, The Temptations, Billy Ray Cyrus, The Beach Boys and Joan Jett.