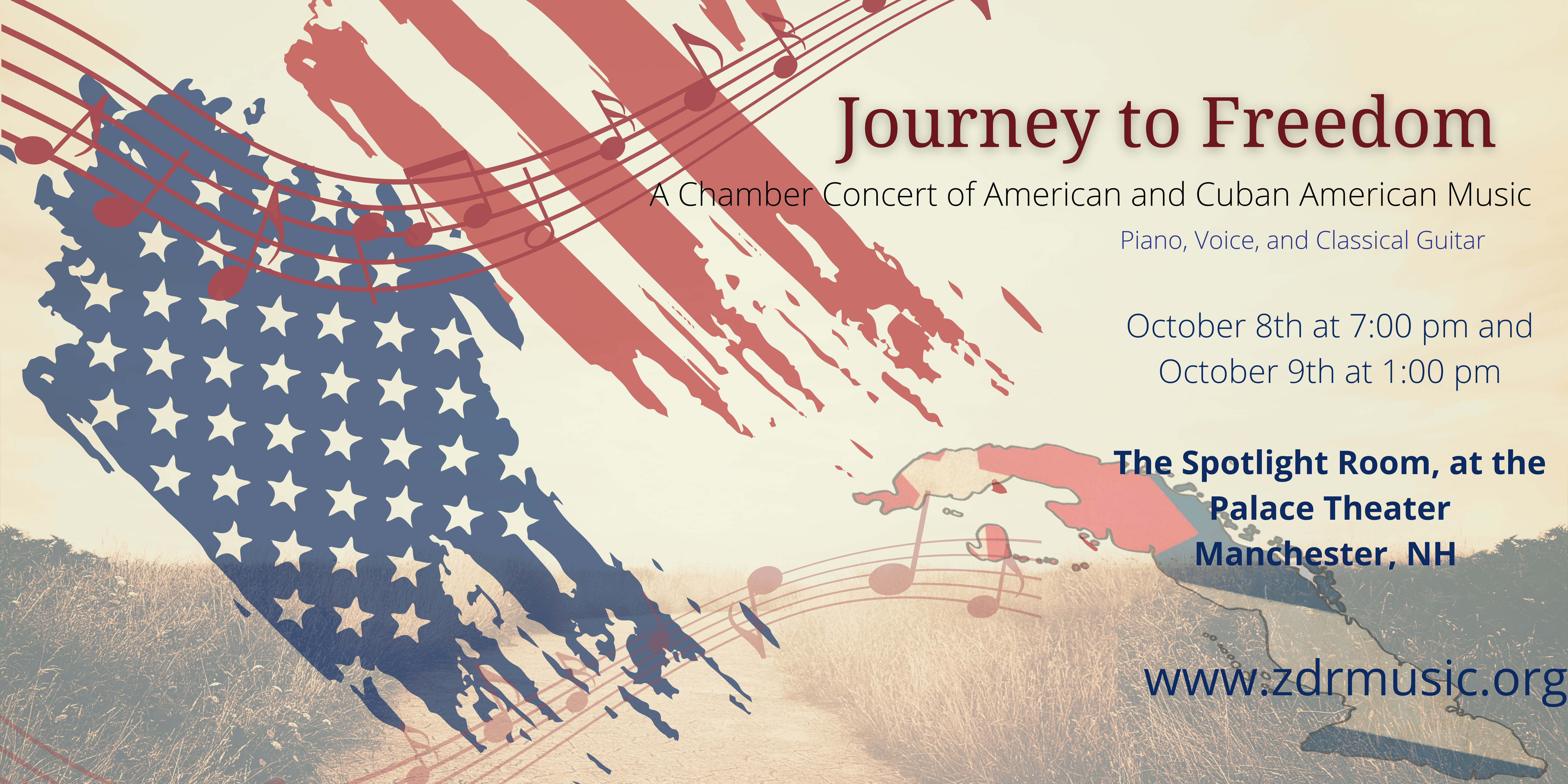 Journey to Freedom: A Chamber Concert of American and Cuban American Music
Our chamber concert will take you on a musical journey from the mountains and lakes of North America to the Caribbean sea of Cuba.
About this event Music will include piano, vocal, and classical guitar repertoire written by American composers such as Aaron Copland, Samuel Barber, and William Grant and Cuban and Cuban American composers such as Ernesto Lecuona, and Jose Lezcano.
The music you will hear will reflect human experiences from an American perspective and will set the stage for a new work to be premiered and heard by our audience.
This premiere will be a Cuban American piece composed by Dr. Jose Lezcano with poetry written by Cuban Americans and Cuban dissidents. This piece will touch on the subject of what it means to be free through the musical perspective of a Cuban American Immigrant.
BAR SERVICE WILL BE AVAILABLE ON SUNDAY.
This concert is funded in part by NH State Council on the Arts.
For more information please go to www.zdrmusic.org