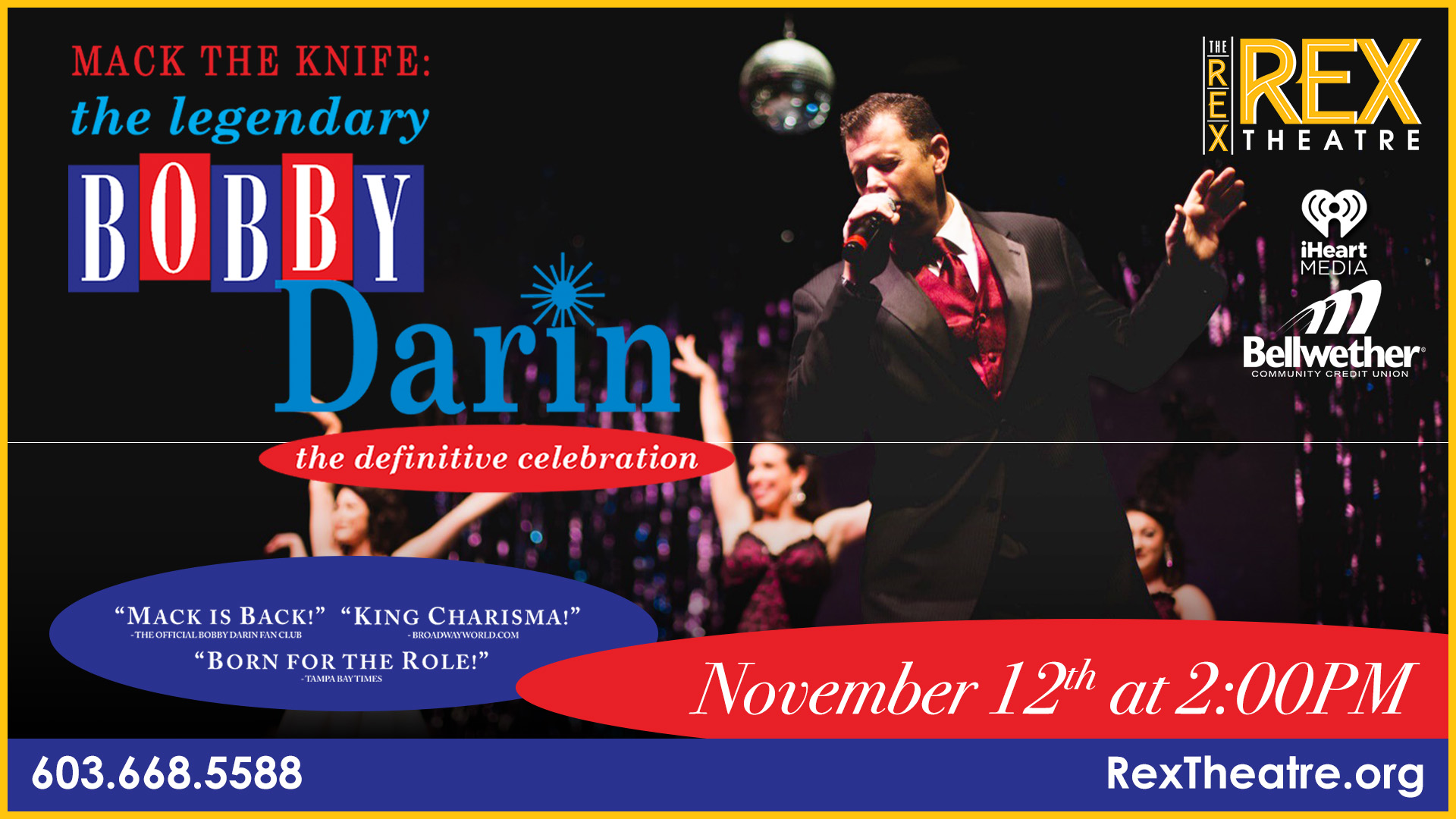 Mack The Knife: The Definitive BOBBY DARIN Celebration
One of the most popular rock and roll teen idols of the late '50s, his career exploded in 1958 when he wrote and recorded 'Splish Splash" (selling more than a million copies), starred in major motion pictures, and married America's sweetheart, Sandra Dee. Then, propelled by the success of "Mack the Knife," he broke attendance records at the legendary Copacabana, surpassing even the great Frank Sinatra. What followed was a remarkably compelling life of one of the greatest entertainers this Country has ever known – but also a life lived on borrowed time and cut far too short due to illness.
Recognized by The Official Bobby Darin Fan Club + Estate, BroadwayWorld.com, Stage Directions and many of the "Who's Who" in the world of entertainment, critically-acclaimed entertainer, Michael Mathews, stars in this multimedia-enhanced, live Las Vegas-style theatrical concert event. Join us for this unforgettable tour-de-force performance which also features the fabulous Copacabana Dancers, guest vocalists, and rare video footage and interviews of Bobby Darin, Sandra Dee, Dick Clark, Tony Orlando and more sharing Darin's storied life thorough his music, video and storytelling.