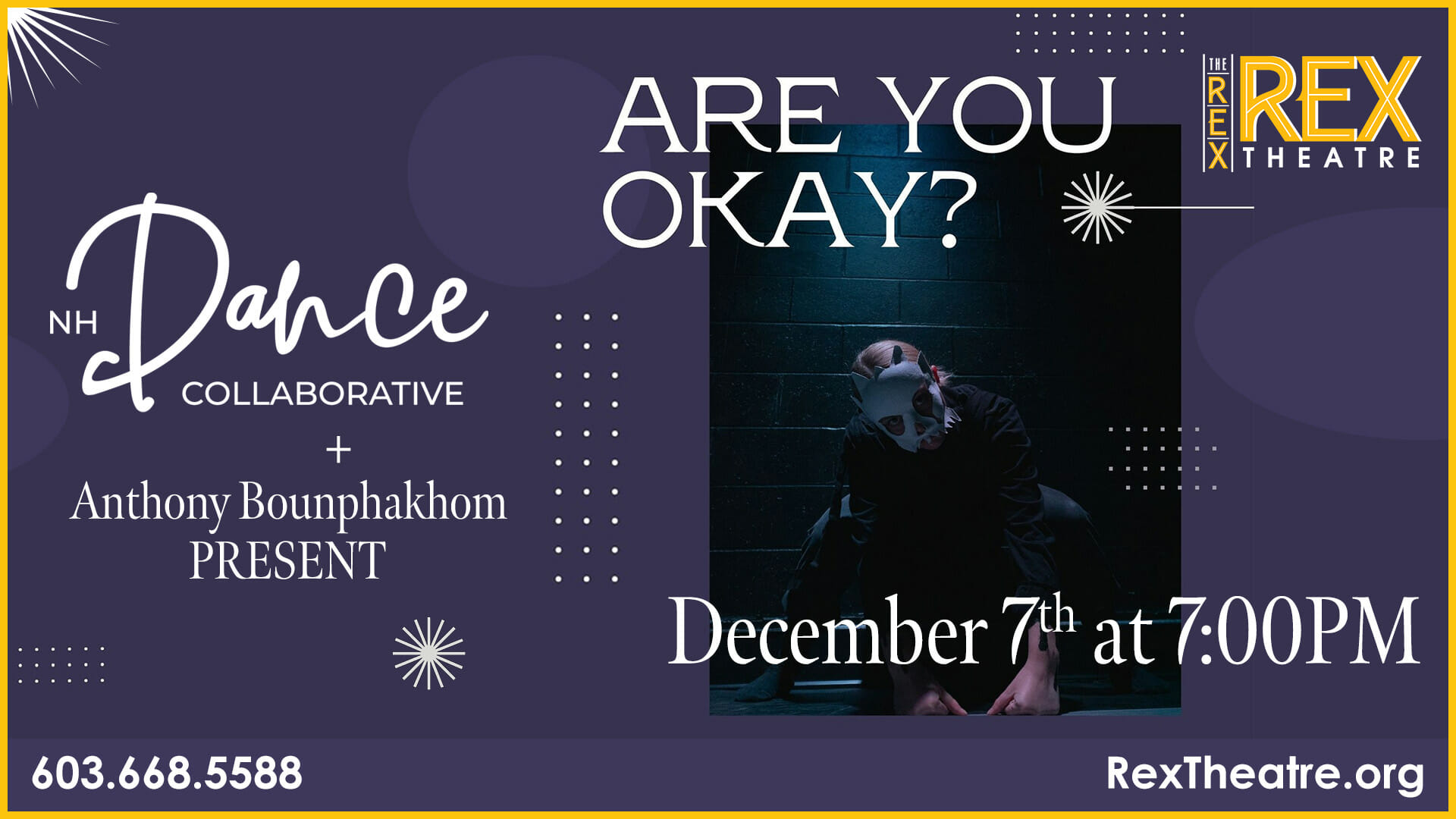 NH Dance Collaborative Presents: Are You Okay?
"Are You Okay" presents hip-hop dance/street styles and dance movement to shed light on the subject of mental health and the value of self care through learning to accept one's "demons." The show will take audiences on a journey through the eyes of three main characters. Through their struggles, these characters have created inner demons which that must be faced. The show is set to modern day music to take audiences on an adventure through fantasy, imagination, dance, and storytelling.
A moderated discussion with Najee Brown/ Theater For The People, will follow with ample time for questions and answers. "Are You Okay" is part of Excerpts and Investigation, an initiative developed by New Hampshire Dance Collaborative to present dance as an art form within a broader context.