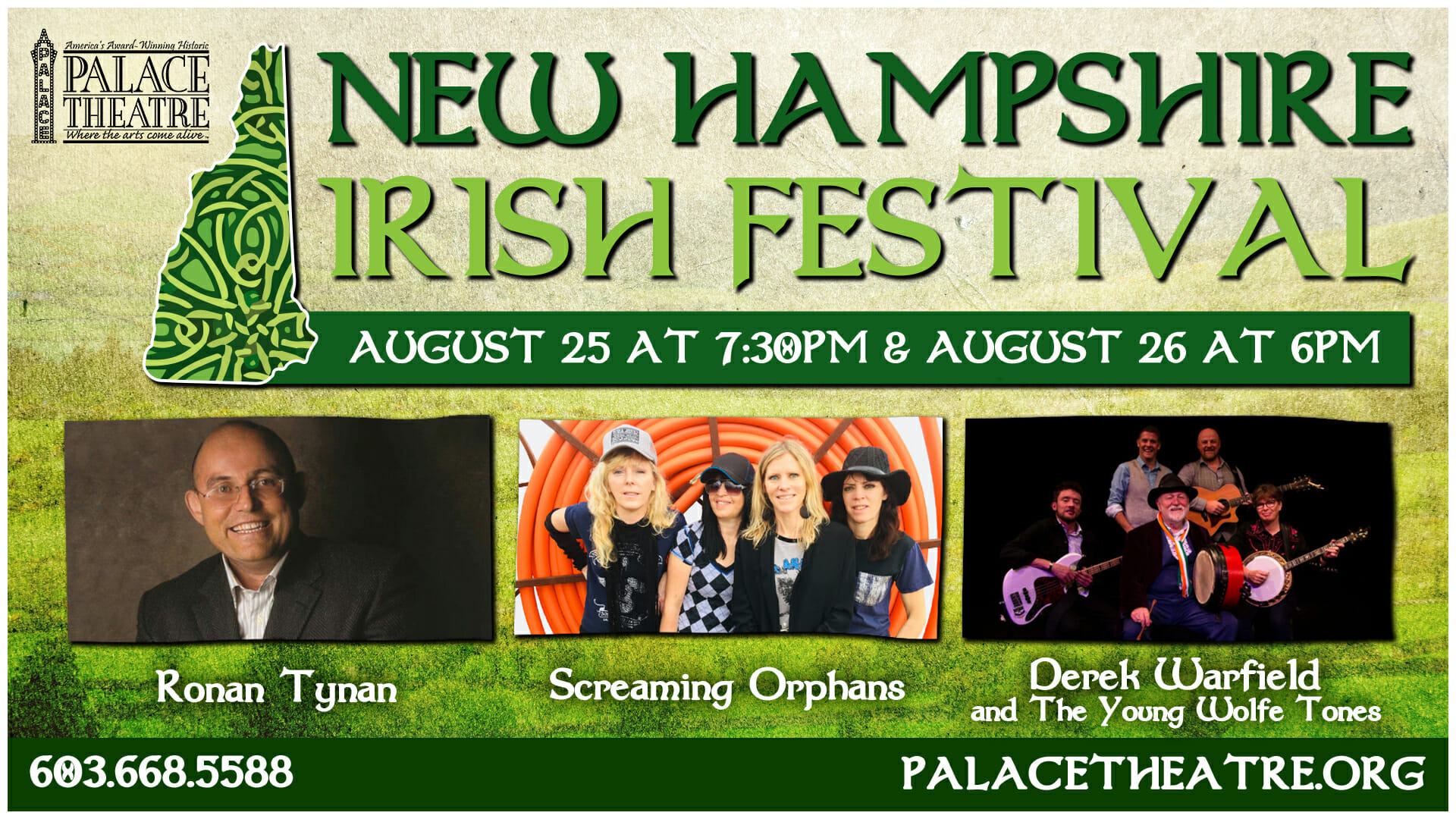 NH Irish Festival at the Palace
Join us as we celebrate Manchester and New Hampshire's Irish Heritage with a weekend filled with Irish music by local and international artists!
Derek Warfield and The Young Wolfe Tones: A special group of Irish men and women have been responsible for the preservation of the tradition of Irish ballad singing over the past 50 years. Derek Warfield is a distinguished name among them. Derek Warfield and The Young Wolfe Tones are bringing that musical tradition forward with a reverence for Ireland's past and the energy and optimism of a new generation of Irish musicians.
Ronan Tynan: Ronan Tynan is truly a modern day "Renaissance Man." Faced with numerous challenges throughout his well-documented life, he has persevered with enormous passion and determination.  He attributes his success to his faith and the knowledge that the Man Above guides him through every door he opens.  Introduced to international audiences as a member of the Irish Tenors, Tynan quickly became known for his unique voice and irresistible appeal.
Screaming Orphans: A Pop and folk band from Bundoran, County Donegal, Ireland. The band consists of the four Diver sisters – Joan, Angela, Gràinne and Marie Thérèse. The group combines their own original melodic old-school pop songs with a modern take on traditional Irish music and song, inherited from their family roots.