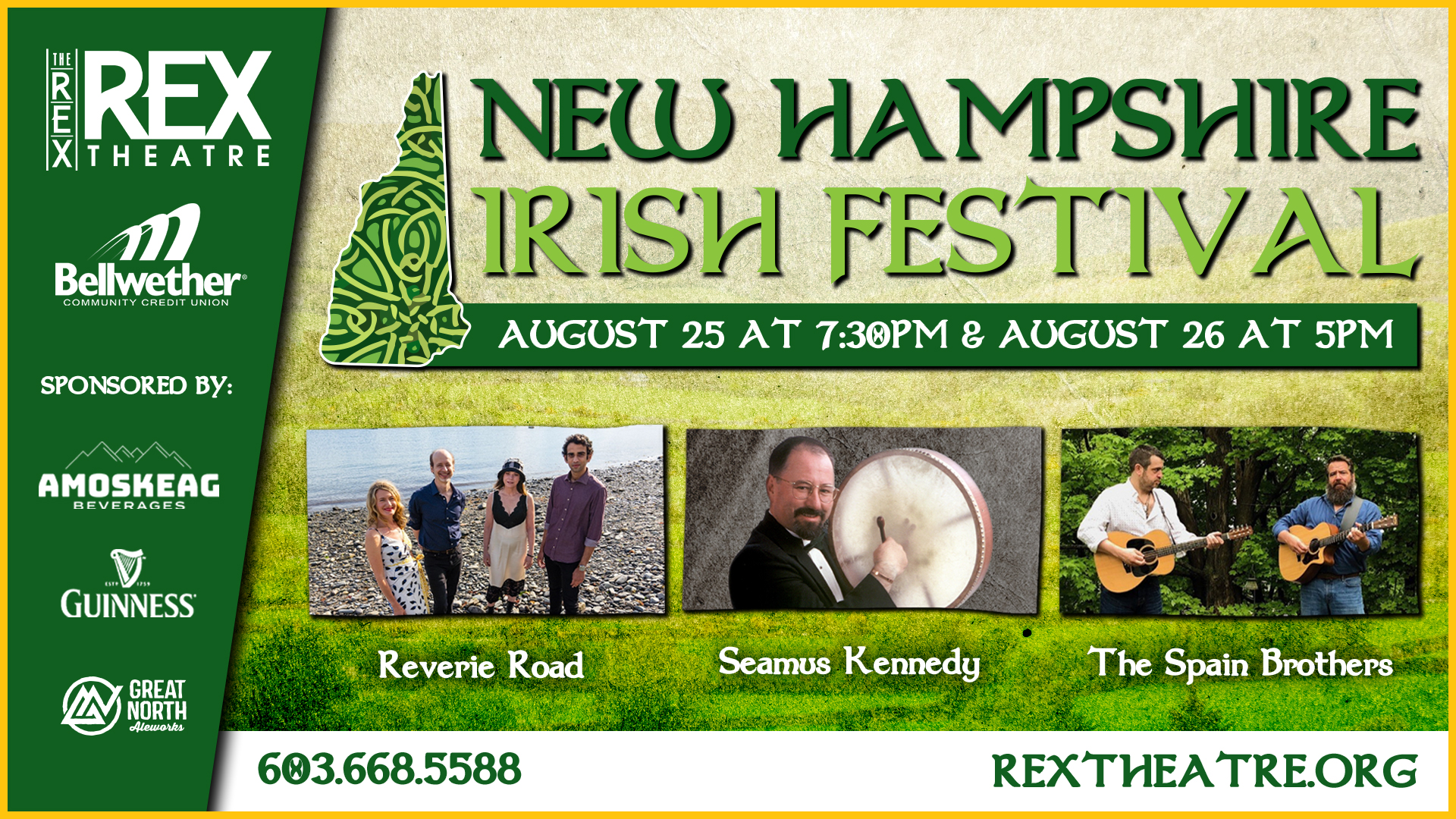 NH Irish Festival at the Rex
Join us as we celebrate Manchester and New Hampshire's Irish Heritage with a weekend filled with Irish music by local and international artists!
Seamus Kennedy: Seamus Kennedy is an Irish singer, songwriter, musician, comedian, all-around entertainer, and author.  Originally from Belfast, Seamus has entertained audiences all over the United States for over four decades.
Reverie Road: A fresh, eclectic Celtic combination, featuring fiddler Winifred Horan and accordionist John Williams (founding Solas members) alongside former Gaelic Storm fiddler Katie Grennan and Jazz and Raga pianist Utsav Lal (Young Steinway Artist).  This powerful combination is made up of four of today's leading traditional and virtuosic folk artists who have captured the hearts of international audiences from studios to stages over the last three decades.
The Spain Brothers: Liam and Mickey Spain are second generation singer / songwriters from the mill town of Manchester, NH. They grew up in a household steeped in folk music and musicians. Their father, Mike Spain, was a well-known folk singer performing Irish and American Folk songs throughout the New England area. Mike, not only inspired the boys to perform, but he introduced them to the work of a myriad of artists, and educated them on the folk song tradition and its importance in society.