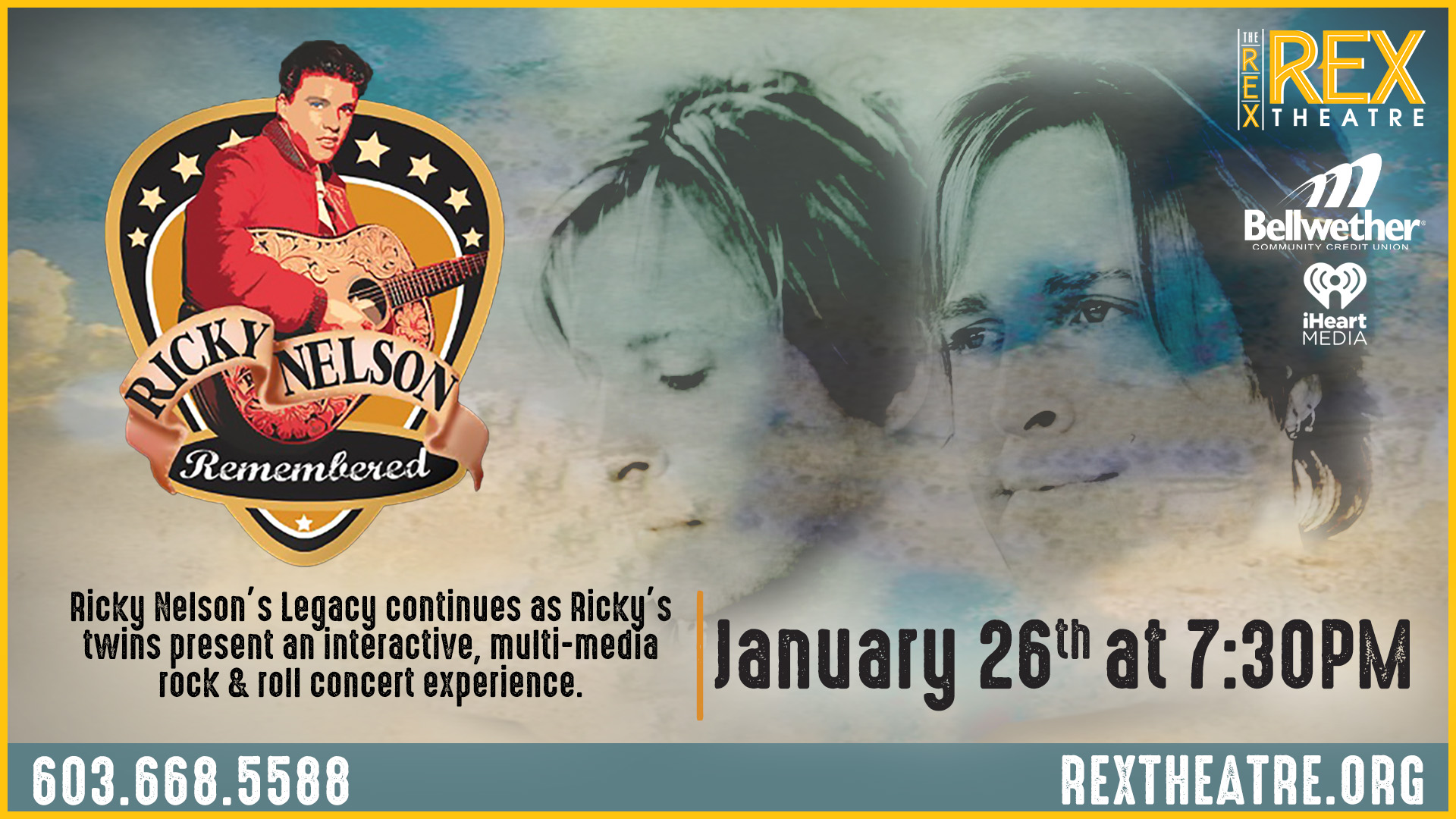 Ricky Nelson Remembered
Ricky Nelson's Legacy continues as Ricky's twin sons Matthew and Gunnar Nelson present an interactive, multi-media rock & roll concert experience, taking the audience on a musical journey down memory lane. They perform their dad's greatest hits including "Poor LittleFool," "Hello Mary Lou", "Travelin' Man", "I'm Walking", "Garden Party", and more!
A musical celebration of America's first"Teen Idol", Rock and Roll Hall of Famer Ricky Nelson emerged from"The Adventures of Ozzie & Harriet" to establish himself as one of the most important rock artists and influential musicians of the last 50 years, selling over 140 million recordings.. alongside their self-penned chart-toppers "Love &Affection" and "After the Rain." This show is truly a slice of Americana, appealing to multi-generational audiences.