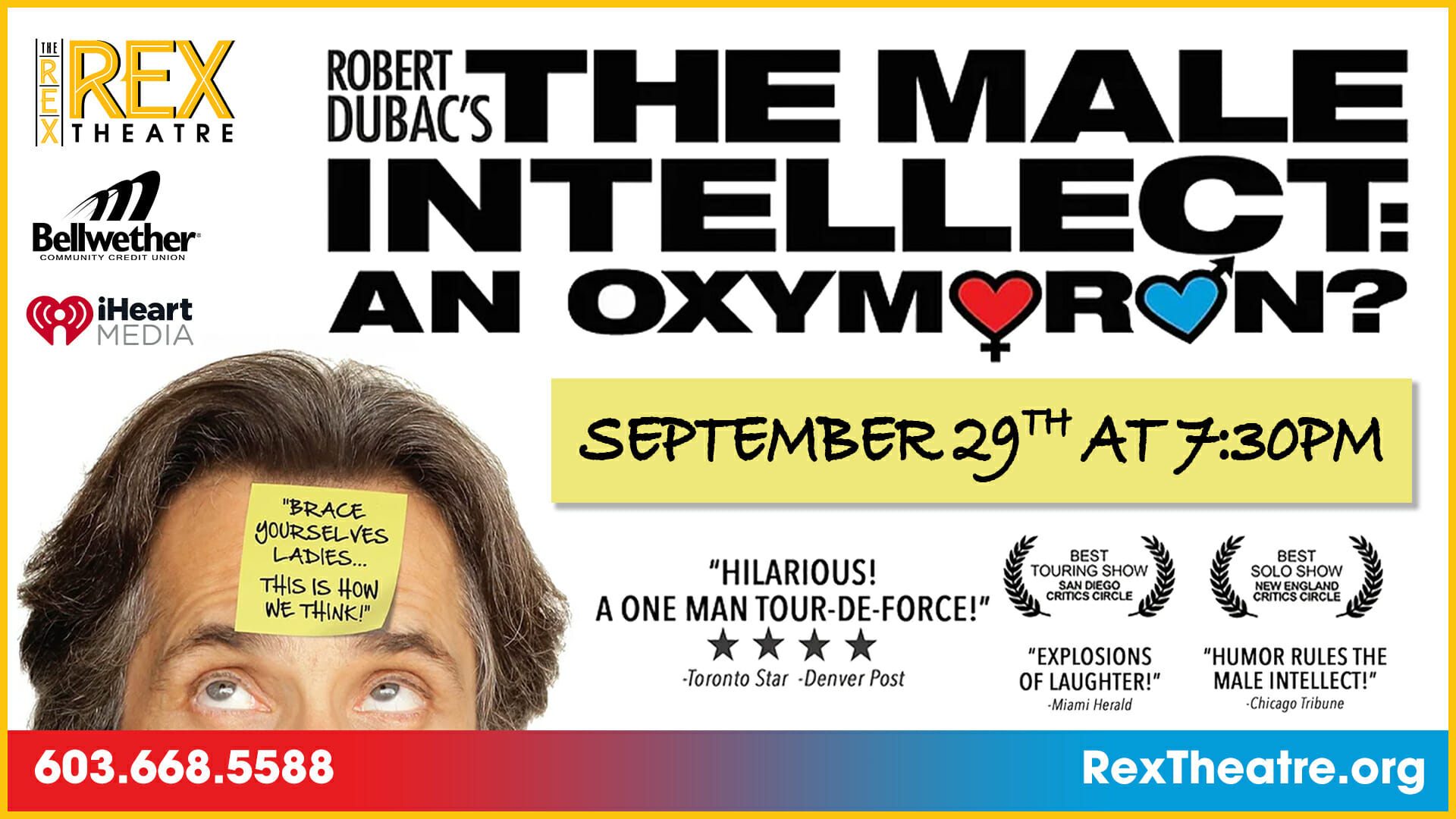 Robert Dubac's THE MALE INTELLECT: AN OXYMORON?
On a quest to answer the age old question, "What do women want?" Robert Dubac seamlessly transforms himself into five hyesterical boneheads who each offer sidesplitting advice on how to straddle the gender gap – all while drinking a beer.
Robert Dubac belongs to a unique breed of humorists, bringing to mind the best of Lily Tomlin and Mark Twain. He creates characters that boggle our minds with biting wit and rapid-fire satire while simultaneaously crafting a simple story that binds us all together. His ability to combine the raucous laughter of stand-up comedy with the startling thrill of live theater continues to fill seats everywhere – as nothing like this can be seen on TV, that's for sure.
Brace yourselves, ladies. This is how men think.