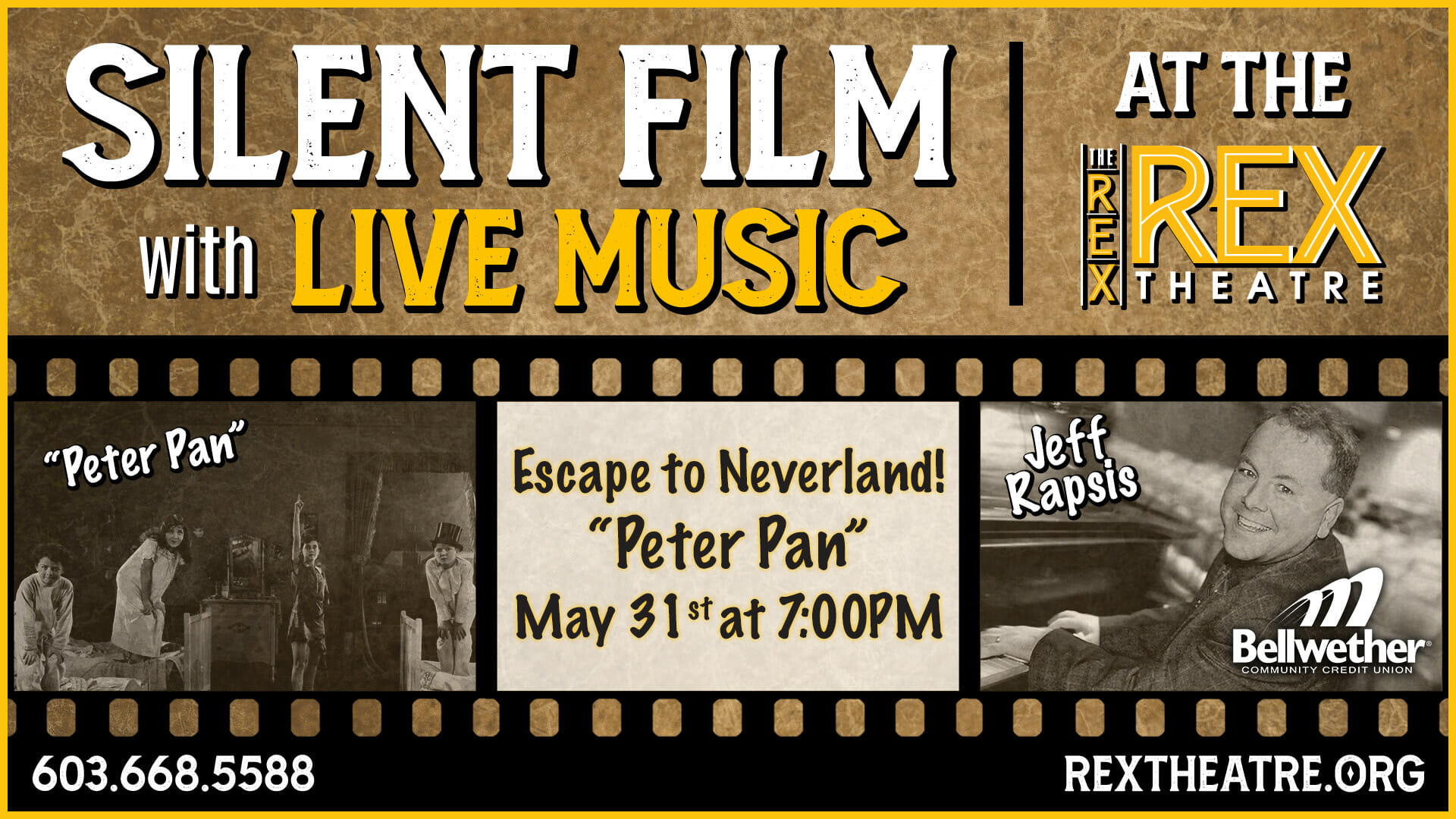 Silent Film with Live Music: Peter Pan
Peter Pan (1924) Peter Pan enters the nursery of the Darling children and, with the help of fairy dust, leads them off to Never Never Land, where they meet the nefarious Captain Hook.
Performer Bio: Jeff Rapsis is a New Hampshire-based musician and composer who specializes in creating live music for silent film screenings. Over the past 15 years, he has accompanied more than 1,000 screenings in New England, around the nation, and in Europe.