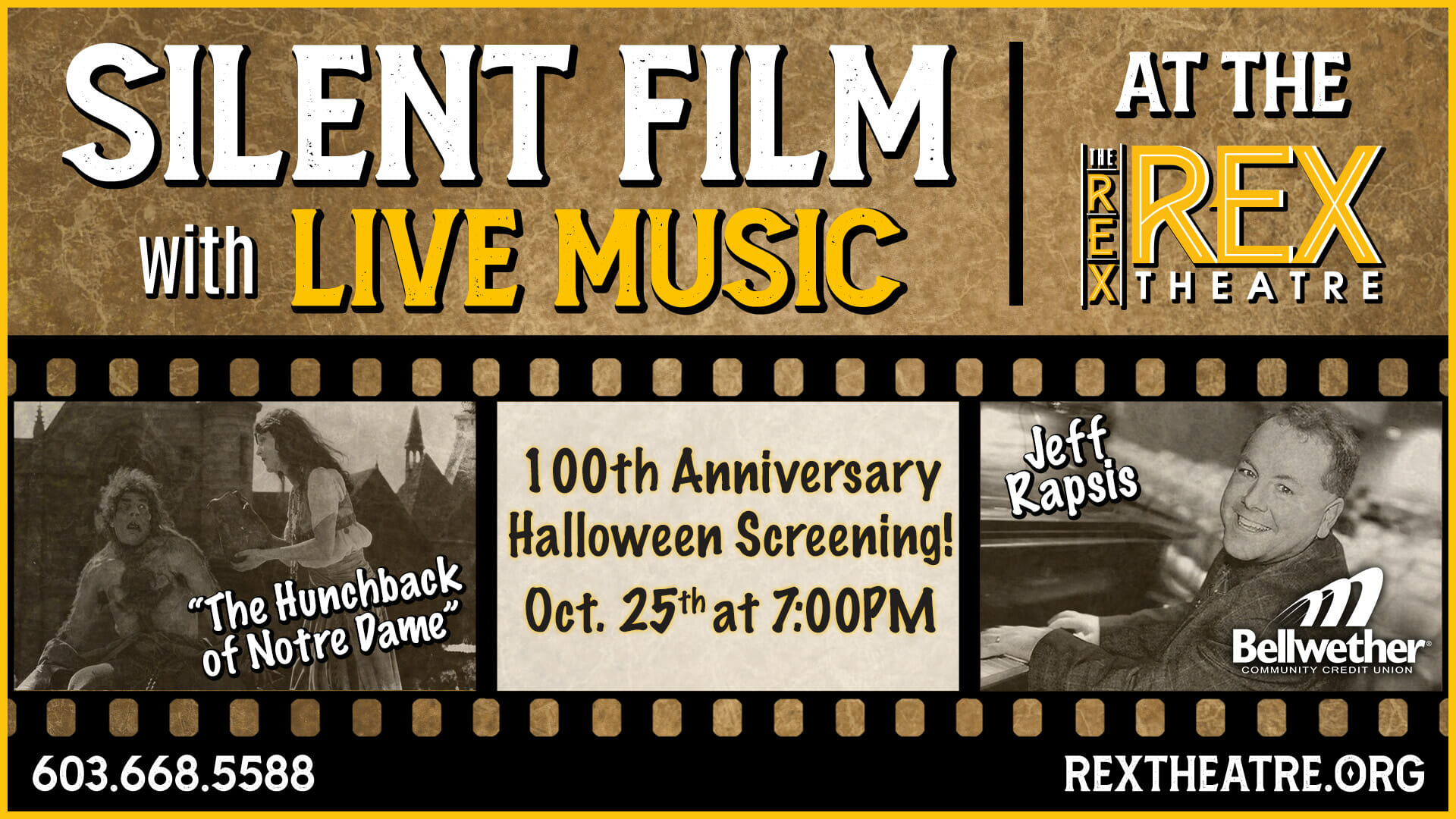 Silent Film with Live Music: THE HUNCHBACK of NOTRE DAME
THE HUNCHBACK of NOTRE DAME (1923) starring Lon Chaney – 100th ANNIVERSARY SCREENING HALLOWEEN EVENT
Come experience the best of early Hollywood the way it was meant to be seen — on the big screen, with live music, and with an audience.
Jeff Rapsis is a New Hampshire-based musician and composer who specializes in creating live music for silent film screenings. Over the past 15 years, he has accompanied more than 1,000 screenings in New England, around the nation, and in Europe.
THE HUNCHBACK of NOTRE DAME starring Lon Chaney. In 15th-century Paris, the brother of the archdeacon plots with the gypsy king to foment a peasant revolt. Meanwhile, a freakish hunchback falls in love with the gypsy queen.