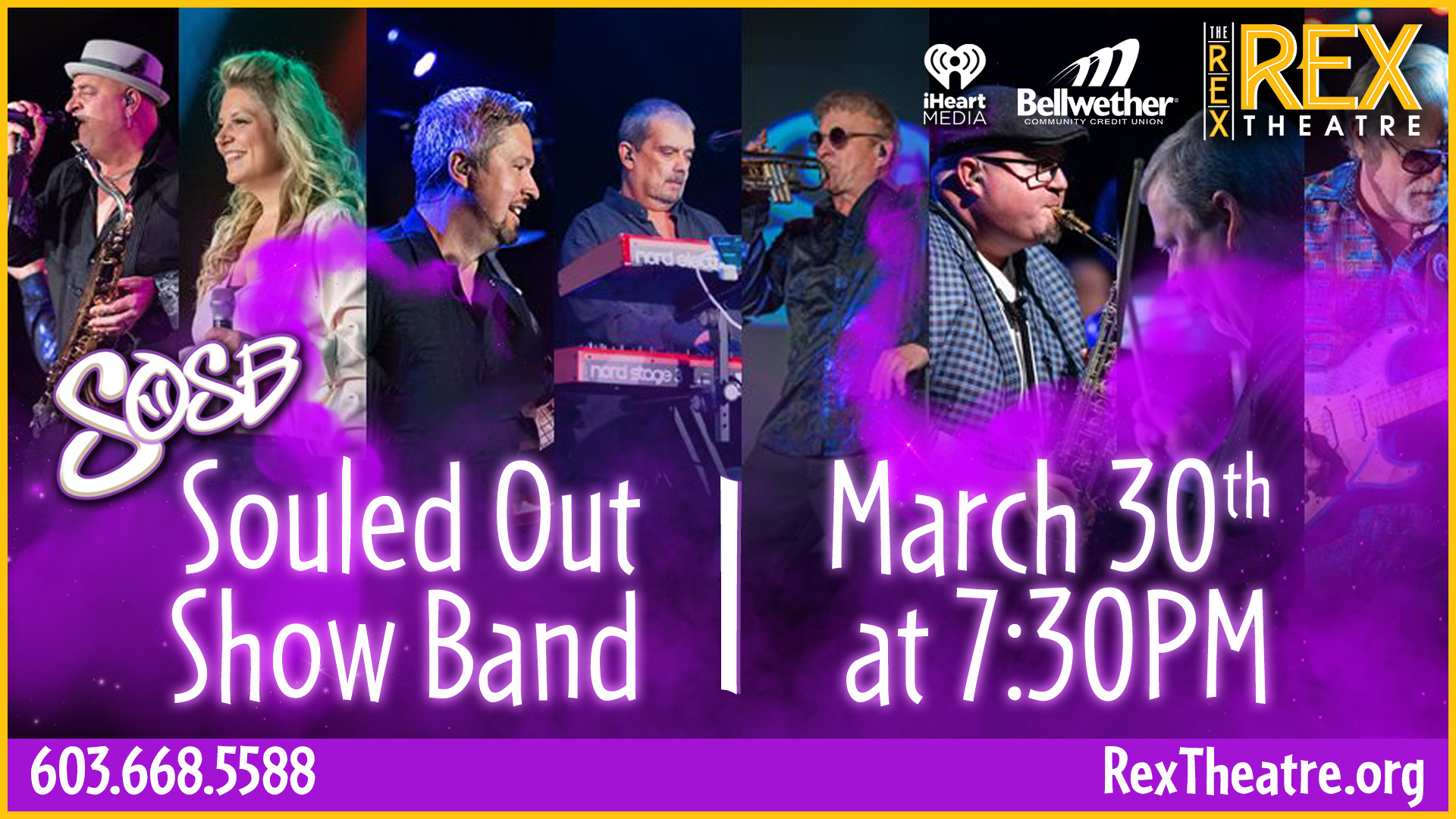 Souled Out Show Band
For over 20 years, The Souled Out Show Band has been entertaining crowds in the Greater New England area, making them one of the hottest acts around. Now they have taken the next step, and we are glad to have them here at The Rex!
They've added visuals to their already dynamic stage show, which takes the SOSB experience to a whole new level! The rhythm section of Russ Magnuson on Drums, Matt Lavigne on Bass/Vocals, Marc Smith on Guitar/Vocals and RayDeMartini on Keyboards/Vocals drives it all.  Add a horn section of Steve Price on Trumpet/Vocals, Jim Mara on Alto Saxophone/Vocals and Mark Belanger on Tenor and Baritone Saxophone as well as Lead Vocals and it makes their sound as unique as anything you have heard anywhere! On top of that powerhouse line up, we have Jessica Olsen and Krystn Cinelli on Vocals, making SOSB an experience to not be missed! Hear their takes on your favorite music from Chicago, Journey, Meatloaf, Tina Turner, Stevie Wonder, The Doobie Brothers, Bruno Mars and so many more.. !