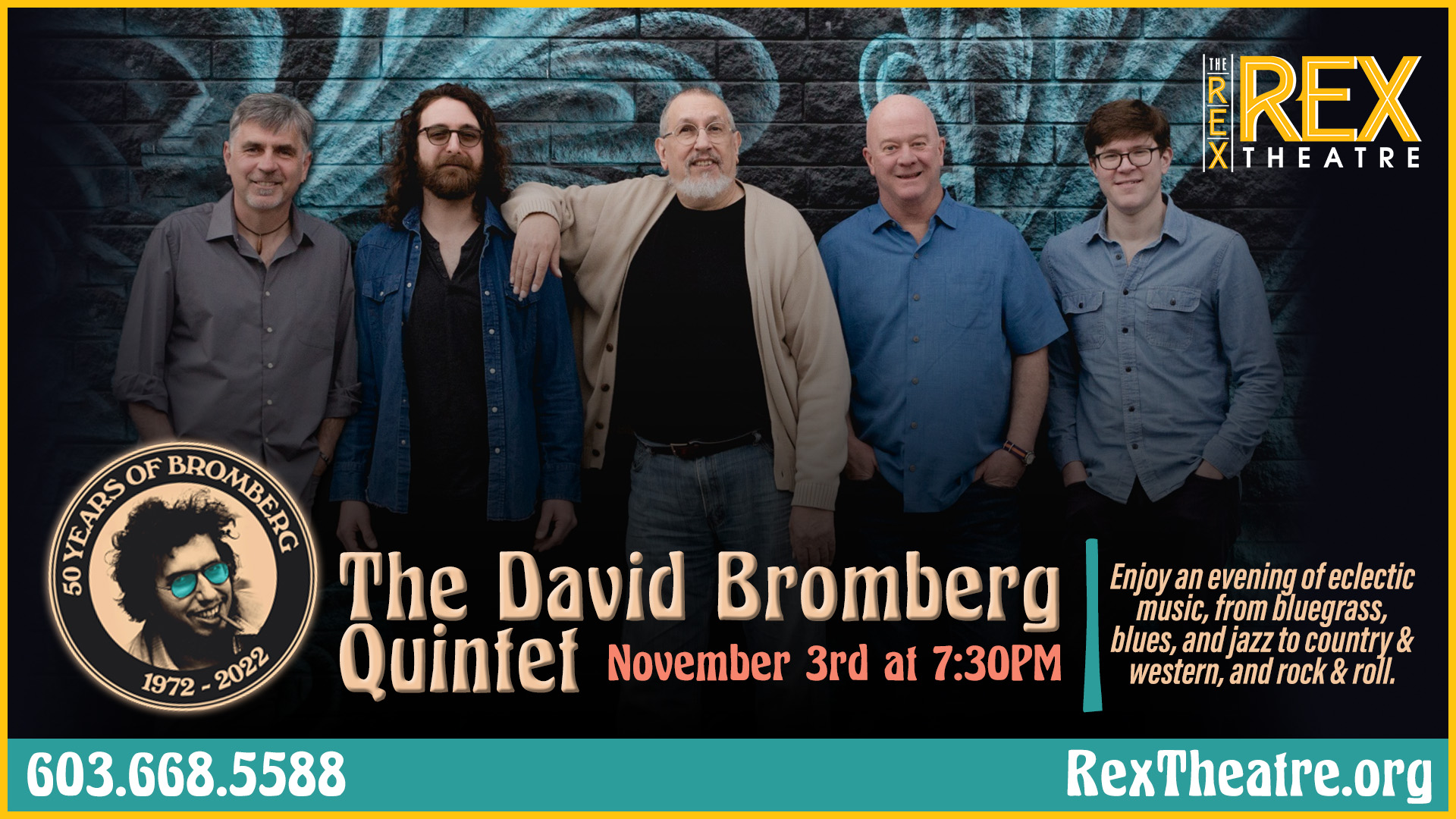 The David Bromberg Quintet
With his 1971 self-titled Columbia Records release, multi-instrumentalist, singer and songwriter David Bromberg emerged as a wunderkind of American music. The blend of traditional and original material, virtuosic musicianship and iconic cover art trumpeted the arrival of a new and audacious artist. With seven more albums and associations with Bob Dylan, Jerry Jeff Walker, George Harrison, the Grateful Dead and Bonnie Raitt, Bromberg's reputation and following grew exponentially until the incessant demands of touring finally brought the recordings and shows to an end in the early 1980s.
With David's band settling into its current lineup, Mark Cosgrove (guitar, mandolin, vocals), Nate Grower (fiddle, mandolin, guitar, vocals), Josh Kanusky (drums, vocals) and newest member, Suavek Zaniesienko (bass, vocals), in 2019 they recorded Big Road, giving Bromberg fans the most intimate portrait of David and his band to date. With twelve new recordings, five hi-def performance videos and a mini-documentary detailing the album's creation, the content rich album was released on Compass/Red House Records in April 2020. COVID put an end to all live shows until fall 2021, which is where David is poised to write his next chapter.