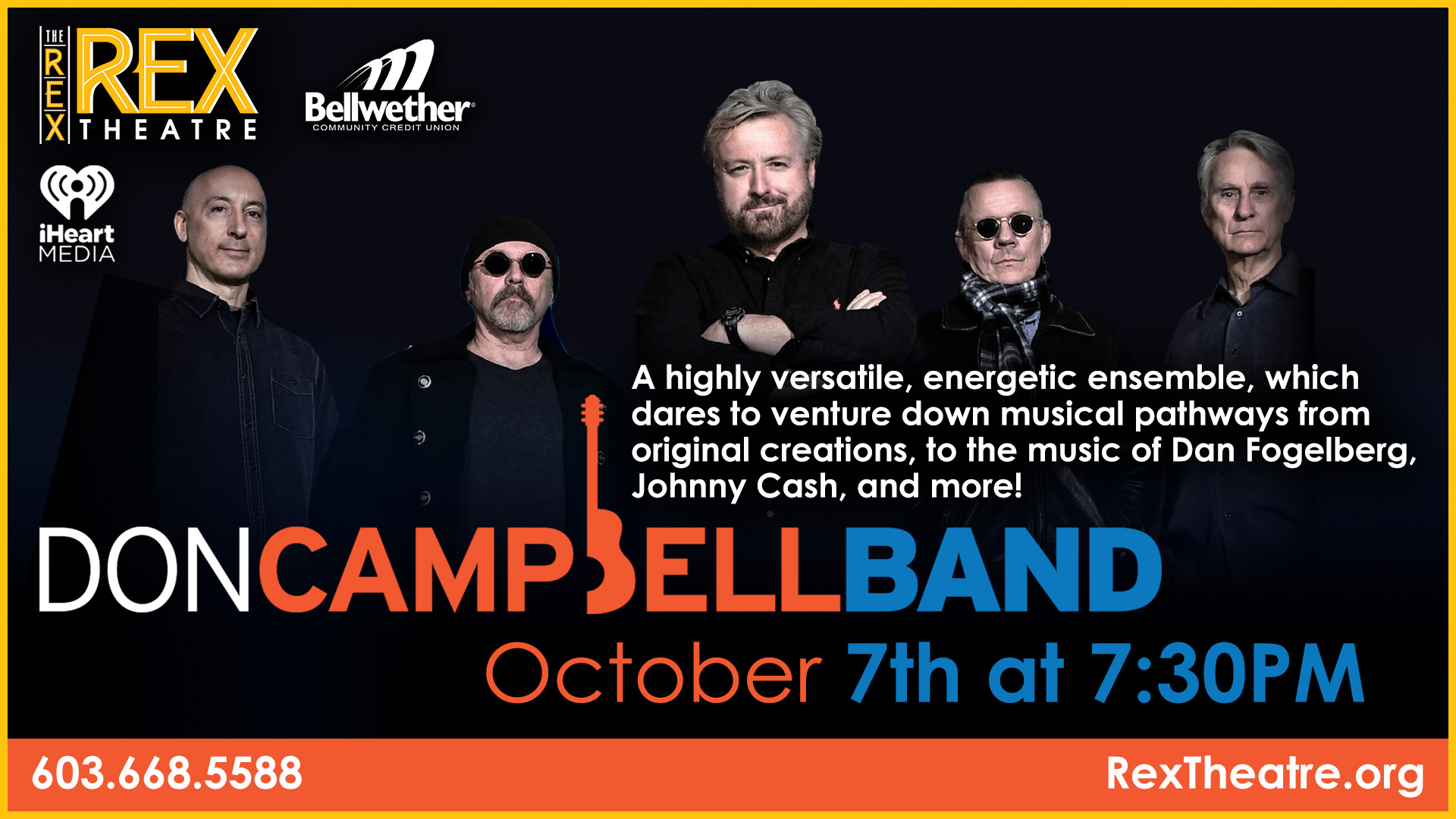 The Don Campbell Band
Award-winning singer-songwriter, Don Campbell has a unique and uncanny ability to sing comfortably in the tenor range of Vince Gill, Chris Isaak or Dan Fogelberg, and go easily into the subbass vocal level range of country greats Josh Turner and Johnny Cash. Don's music resides in the home of "American crossover" akin to the Eagles and John Cougar Mellencamp.
Don won the $50,000.00 Grand Prize at Nashville's Grand Ol' Opry with his original music, a Grand Prize custom Gibson Les Paul guitar from Jim Beam's Back Room Band Search, and he's a six-time winner of the title, "Maine's Best Singer-Songwriter" from the Maine Sunday Tele- gram's Annual Reader's Poll. He also received an Independent Music Award Nomination for his Double CD Release, Kites To Fly – Celebrating The Music of Dan Fogelberg. Officially endorsed in April of 2014 by the Fogelberg Association of Peoria, he and bandmates have toured the country performing "An Evening of Dan Fogelberg Music".
Don Campbell's mandate is to "Always perform for the audience, never at them." Don is a highly-talented multi-instrumentalist and plays acoustic guitar, piano, B3 Organ, bass, electric guitar, nylon string guitar, mandolin and harmonica in his recordings. These are all impressively delivered in his latest album, The Dust Never Settles, a full-bodied collection of songs about the magnetization of love. Don's music feels like a friend, a natural extension of the singer-songwriter.