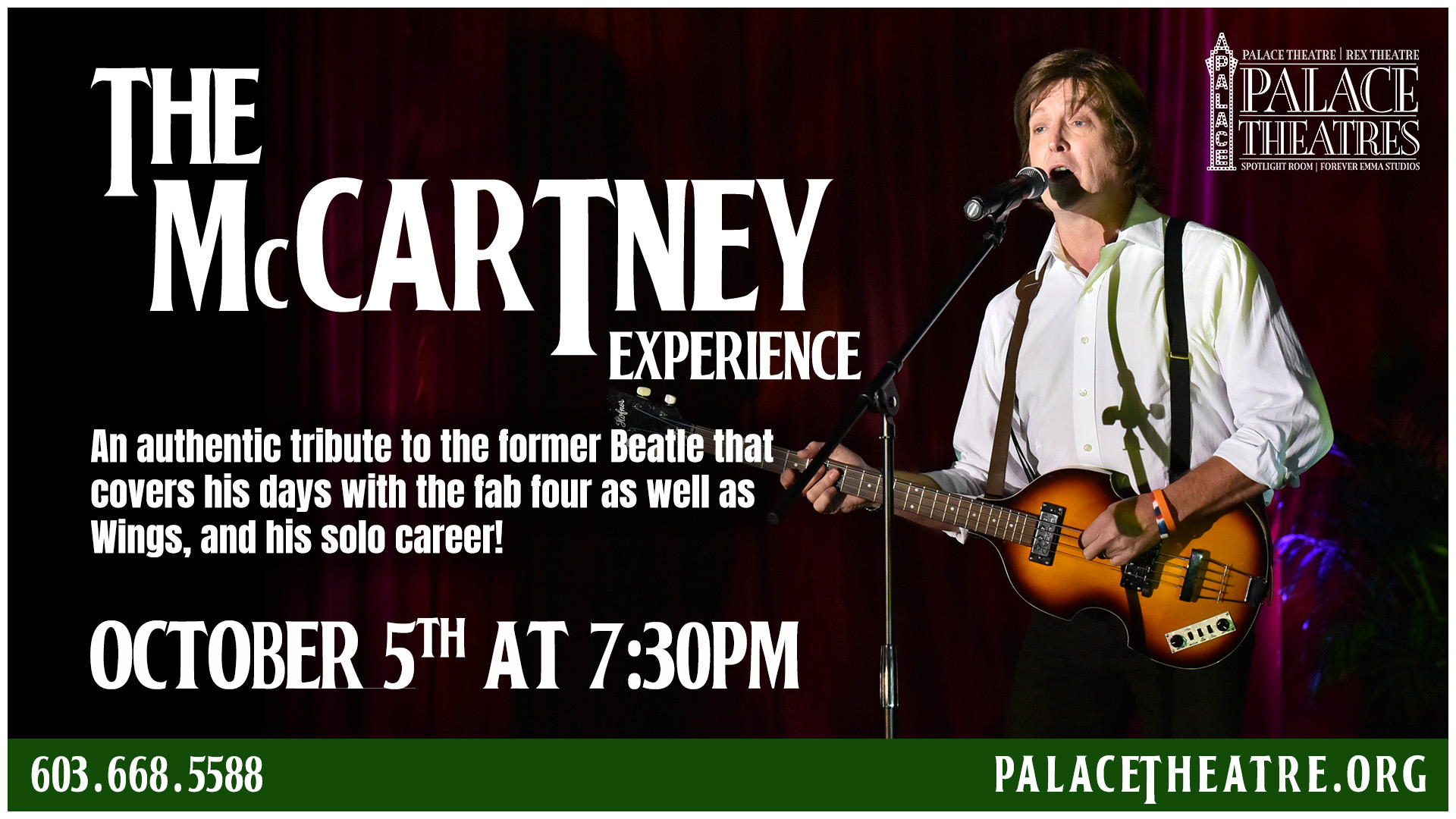 The McCartney Experience: A Tribute to Paul McCartney
The McCartney Experience is an authentic tribute to the former Beatle, and leader Jed Duvall is practically Paul in appearance, mannerism, and musical talent. The act features music from the early years of Beatlemania, throughout the career of the Fab Four. But unlike many Beatle tributes, the band expertly performs hits from McCartney's days with Wings, as well as the solo numbers Paul made famous.
Jed and the band bring authenticity to a whole new level; for example, Duvall—a natural right hander—taught himself to play left handed, just like Sir Paul. And the rest of the band are seasoned musicians who tirelessly rehearse to get each song right. It's this dedication and hard work that make The McCartney Experience one of the most popular tributes to Paul McCartney. You'll be amazed—no "maybe" about it..