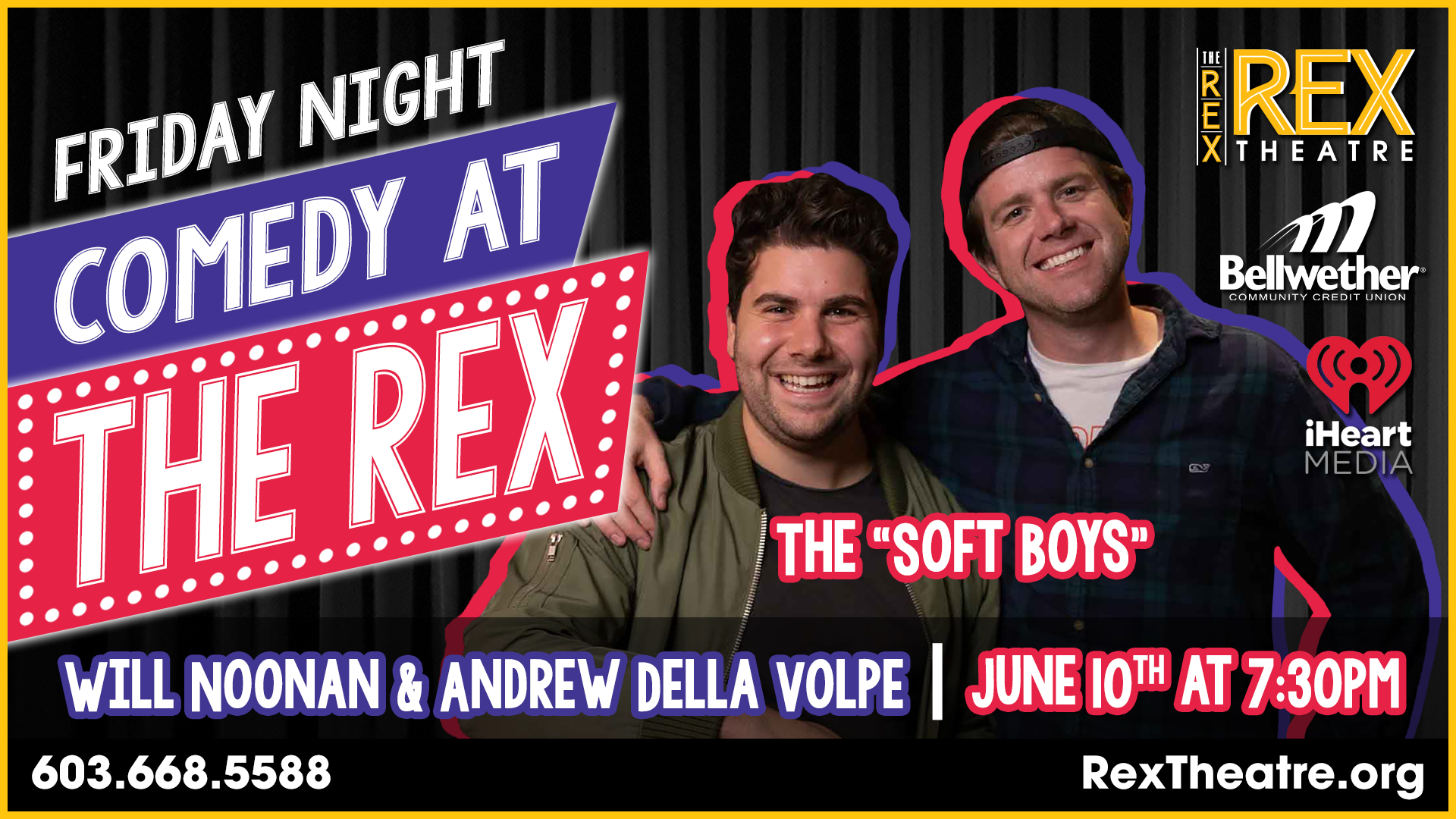 FNC: Will Noonan & Andrew Della Volpe
Soft Boys is a comedy podcast hosted by two sensitive boys who still know how to change a tire. Comedians Andrew Della Volpe and Will Noonan get together every Tuesday and discuss what it means to be softer dudes in a hard modern world. Join these criers who change tires for an hour of hilarious and heartfelt banter every Tuesday.
Andrew Della Volpe is a standup comedian from Boston. He got his start working as an intern at Sacha Baron Cohen's Four by Two Films and has never considered a straight job since. During the pandemic, he performed small and socially distant driveway comedy shows. Spending the summer performing in backyards all over New England, Andrew was able to play more than 50 shows and was featured on CBS Boston and Mix 104.1's Karson and Kennedy radio show. In addition to working clubs all over the state, like Laugh Boston, the legendary Nick's Comedy Stop, The Comedy Studio, and The Comedy Scene at Patriot Place, Andrew has appeared in the Boston Comedy Festival, the Hampton Beach Comedy Festival, and this fall, he made his weekend headlining debut at The Comedy Attic in Worcester. Alongside fellow comedian Will Noonan, Andrew co-hosts the popular podcast Soft Boys.
Will Noonan was named "Boston's Best Comedian" by The Improper Bostonian magazine, is sometimes known as "The Honda Guy" for his current job as spokesman in Honda commercials on TV and radio all over New England, and as well as for his fan favorite role in the Netflix movie The Sleepover. He is well known for his internet presence. His Twitter account @willnoonan has over 16K in followership (including notable followers like Barack Obama, Joe Rogan, Jim Gaffigan, Bert Kreischer & Andrew Schulz. Also his jokes, memes and standupshots continue to attract millions of views on sites such as Reddit, Imgur, and The Chive. Will has been the opening act for Bill Burr. He has appeared on The Oddball Comedy Festival with Amy Schumer, Hannibal Buress, and Sarah Silverman, told a story on NPR's "This American Life" and was named Comedy Ambassador and Moment Maker by Microsoft. He has appeared on MTV's "Ridiculousness", "Laughs" on FOX, "Gotham Comedy Live" on HULU and his comedy is played often on Sirius XM. As an author, his columns and poems have received national attention