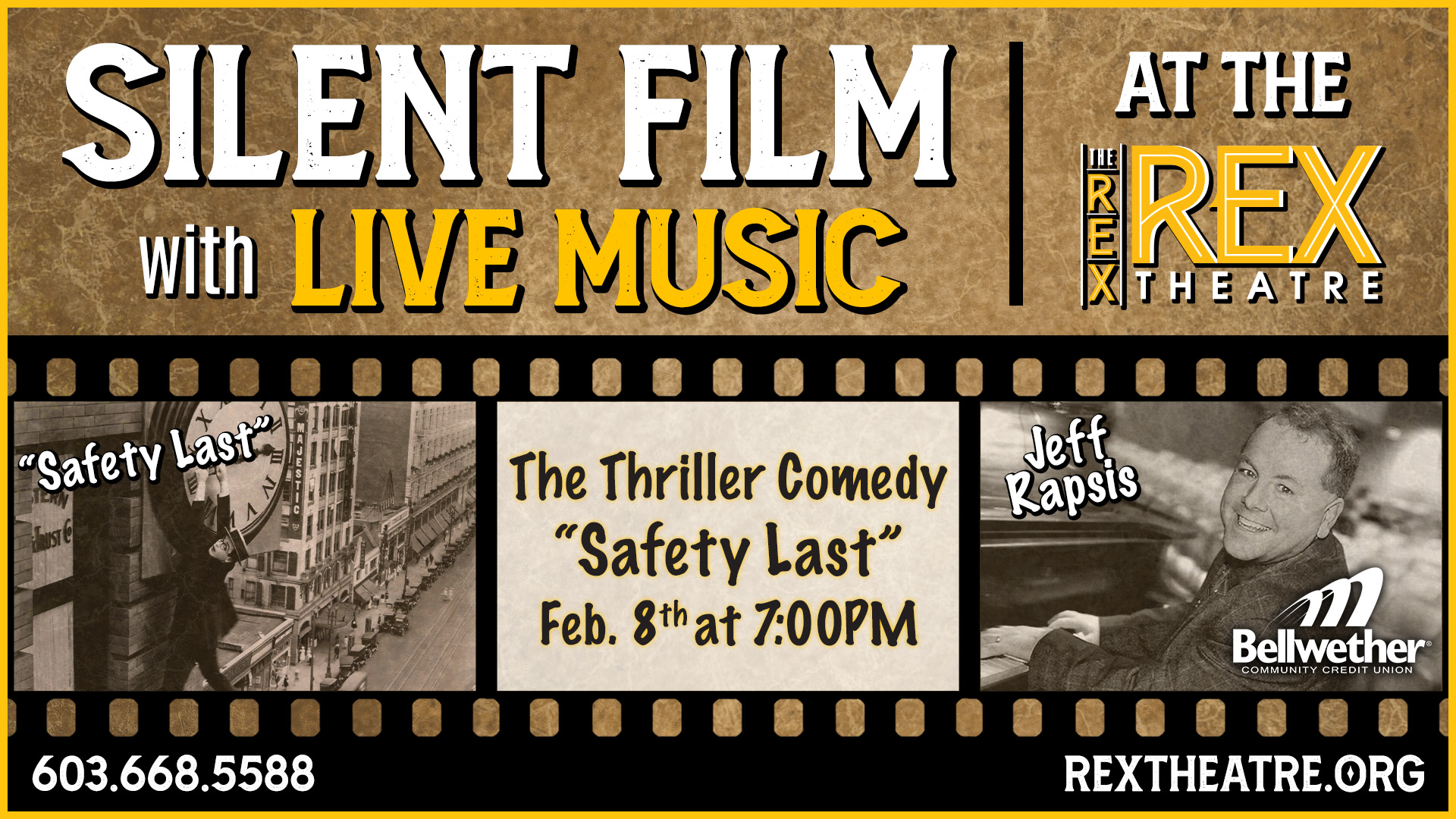 Silent Film: Safety Last
'Safety Last' (1923) starring Harold Lloyd.
The iconic image of Harold Lloyd dangling from the hands of a downtown clock is just one highlight of a remarkable thrill comedy that has lost none of its power over audiences.
Shown with live music by Jeff Rapsis, a New Hampshire-based composer and performer who specializes in silent film accompaniment.